Truterra, LLC, the sustainability business and subsidiary of Land O'Lakes, Inc., one of America's largest farmer-owned cooperatives, together with Dubuque County, announced exciting results from their Land Stewardship Initiative, a pay-for-performance, public-private collaborative program. These results verify the power and impact of voluntary, incentive-based approaches to reduce greenhouse gas emissions and improve water quality in partnership with farmers.
The Land Stewardship Initiative was launched by Dubuque County, the Dubuque Soil and Water Conservation District, Truterra and local Truterra ag retailer Innovative Ag Services (IAS). In its first year, the program worked with 26 participating farmers across nearly 2,800 acres in Dubuque County to adopt more sustainable farming practices, with a particular focus on creating a healthier watershed. As a result of quantifiable and verifiable progress achieved between 2020 and 2021, it is anticipated that participating farmers will be compensated $92,000 total, averaging a return of approximately $33 per acre.
In 2021, participating farmers in Dubuque County adopted advanced nutrient management systems on 1,591 new acres, adopted cover crops on 1,175 new acres, and adopted no-till on 183 new acres. As a result of these practice changes: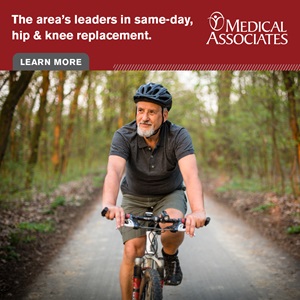 On average, participating acres were net carbon negative, sequestering nearly twice as much greenhouse gases in 2021 as they emitted in 2020.
Local water quality improved, based on two different metrics.
For more information about how to get involved, please contact Eric Schmechel with the Dubuque Soil and Water Conservation District at (920) 327-0908 or Eric.Schmechel@DubuqueCounty.us.