The City of Dubuque and the Arts and Cultural Affairs Advisory Commission are now accepting applications from eligible parties through the Arts & Culture Operating Support and Special Projects grant programs for the fiscal year (FY) 2024 funding period, which runs July 1, 2023, through June 30, 2024.
Applications for the Operating Support program are due by 11:59 PM on Friday, April 28, 2023. Applications for Special Projects funding are due by 11:59 PM on Friday, May 12, 2023. All information related to application guidelines, scoring rubric, and access to the online application portal are at CityofDubuque.org/artsgrants.
The Operating Support grant program aims to support established 501(c)(3) Dubuque-based nonprofit organizations who have a primary mission to provide the general public with programs and activities in areas directly concerned with arts, arts education, or cultural heritage.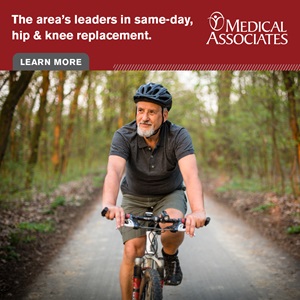 The Special Projects grant program provides support to cultivate unique and innovative creative arts and cultural experiences that prioritize community engagement and active partnership in which all parties may experience change and growth; arts and culture nonprofits, other nonprofits, and established nonprofit-like groups are eligible.
Both funding programs require that proposals and projects demonstrate how diversity, equity, and inclusion (DEI) efforts are integrated through planning, outreach, and program delivery. Applicants must also illustrate alignment with the goals and priorities of the City of Dubuque's Arts and Culture Master Plan.
Friday, March 31, 2023 from 2-3 PM-Rgotowebinar.com/register/47103507708580959
Friday, April 7, 2023 from 2-3 PM-Register.gotowebinar.com/register/4621341259605581655
Webinar attendees should register in advance at the links above; webinar recordings will be posted to the City's website for those unable to attend live. Access to the online application portal is available at CityofDubuque.slideroom.com. For additional information, visit CityofDubuque.org/artsandculture or contact City of Dubuque Office of Arts & Cultural Affairs at ArtsCulture@cityofdubuque.org.