The American Advertising Federation of Dubuque (AAF Dubuque) recently announced the 2021-2022 local advertising competition winners during AAF Dubuque's 2022 American Advertising Awards ceremony February 18 at the Hotel Julien in Dubuque, IA:
The Professional Best of Show went to McCullough Creative for CES Media Kit, created for John Deere Ag Marketing Center. The Student Best of Show went to Abbie Duclos at Northeast Iowa Community College for Frank Turner Vinyl Cover Design.
AAF Dubuque also presented two honorable awards to members of the advertising community. The AAF Silver Medal Award Program recognizes men and women who have made outstanding contributions to the advertising industry.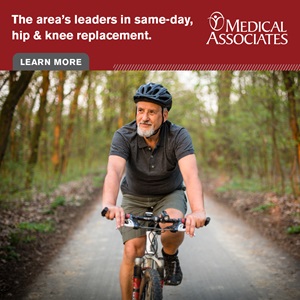 This year, AAF Dubuque awarded Shannon Murphy of OnMedia. Murphy's expertise in the field of Digital Marketing has helped her current company of over 13 years. Her creative ideas, expertise, and ability to give her all to her clients has earned her multiple Shining Star awards, which are given to the top sales executives from across the country. She has been heavily involved in Dubuque's local AAF chapter throughout her career, even serving on the district board. In addition to her commitment to the local advertising community, she has also served as a board member for the American Red Cross, assisting annually with the Shoes that Fit program.
The advertising organization recognized one of its own with the Member of the Year award, Mallory Blondin, Dupaco Community Credit Union. Blondin joined the AAF Dubuque board of directors in 2019 as the Membership Director and, in 2020, became the Communications and Social Media Director. With over a dozen years of professional experience in marketing, editing, design, and communication, Blondin has helped shape the club's digital voice, redesigned the website, and enhanced AAF Dubuque's social media presence.
The Dubuque chapter of the American Advertising Federation was honored to award Susan Whitcher, a senior from Clarke University, with the annual $500 AAF Dubuque Student Scholarship. Whitcher will be graduating this May and displays an extensive resume of honors, activities, internships, and industry-related experience.