Congratulations to this business that joined the Dubuque Chamber of Commerce in 2021. We wish them a successful year in 2022!
Nothing Bundt Cakes
Ribbon Cutting: February 4
190 JFK Road, Suite C
Let them sweeten your day! Choose from up to ten delicious Bundt flavors made from the finest ingredients and crowned with signature cream cheese frosting. To elevate your occasion, select from more than sixty unique handcrafted cake designs themed around holidays and celebrations throughout the year. They can be customized for any occasion, including birthdays, showers, weddings and graduations. For that extra touch, they carry a variety of retail items to enhance your celebration. Next time you need a one-stop shop for your upcoming gathering, bring the joy with Nothing Bundt Cakes!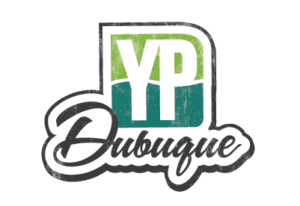 Young Professionals Dubuque Launches Mentorship Program
Young Professionals Dubuque, a program sponsored by the Dubuque Chamber of Commerce, launched a mentorship program aimed to connect local college students with young professionals in the workforce. The Young Professionals Next Up Mentorship Program matches members of Young Professionals Dubuque (YPD) with college students. To begin this program, YPD is working with students from University of Dubuque. This high-quality, high-impact mentoring program uses a unique approach to guide communication between mentor and student through an interactive and personalized eight-week program.
Following this pilot program with University of Dubuque, YPD will aim to expand its mentorship program and incorporate students from other local colleges and universities.