Members of Team Wine met on a Saturday afternoon and tasted two very unusual wines, both purchased at Table Wine in Madison, WI (see store information at the end of this article). A local Piquette wine and an Argentinian wine were sipped to a variety of comments. Our usual spread of munchies was presented with olives, a unique but delicious chicken salad, a wide variety of cheeses and crackers, fruit, and the ever-present chocolate filling our plates.
Sips:
Our first wine was Light Verse Piquette (7% ABV) an American sparkling wine from American Wine Project in Mineral Point, WI. A cloudy orange/amber hue greeting us in the glass and from here our noses and palates were all over the board. The range of aromas ventured from asphalt and peach, to apricot and spice to dandelion, honey, ginger, and floral notes.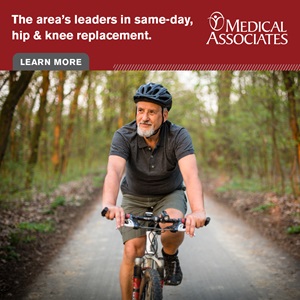 About Piquette wines: they are made by rehydrating grape pomace. Pomace is what is left after grapes are pressed. The remaining skins, seed, and possibly stems are rehydrated; yeast may be added as well, and the mixture is pressed a second time. This is a wine you've got to try to fully grasp the essence of this style. Think summer, as these are low alcohol and easy drinking.
To read this and other premium articles in their entirety, pickup the April 2023 issue of Julien's Journal magazine. Click to subscribe for convenient delivery by mail, or call (563) 557-1914. Single issues are also available in print at area newsstands and digitally via the Issuu platform.