The Mocktail
Serving mocktails doesn't exactly cause a human stampede to the bar… and in the past anyone who saddled up to the bar and ordered a Shirley Temple was either shunned or taken to the kids' section at church.
The Apéritif
From mocktails to cocktails. Just as any fine meal starts with an Amuse Bouche, a beverage kicks off the whole shebang even before that: the apéritif. ("An alcoholic drink taken before a meal to stimulate the appetite.")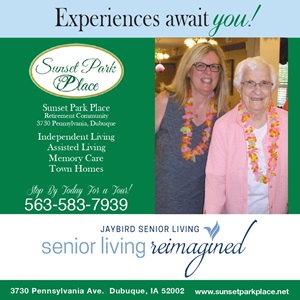 The Digestif
Just as there is a beginning to a meal, there is also an end. After the dessert and coffee comes the digestifs. The digestif is the opposite of an apéritif, which tends to be a little bitter and designed to awaken the palate and digestive system. In contrast, digestifs often have a higher alcohol content while offering a more relaxing and richer flavor profile.
To read this and other premium articles in their entirety, pickup the November 2019 issue of Julien's Journal magazine. Click to subscribe for convenient delivery by mail, or call (563) 557-1914. Single issues are also available in print at area newsstands and digitally via the Issuu platform.