When Antywone and Francen (Frannie) Sanders moved to Dubuque from Minneapolis to follow a job promotion for Antywone, it certainly wasn't their plan to leave that all behind and open a restaurant. But as things so often happen in life, that's exactly what they did. When they were presented with the opportunity to purchase Boaz BBQ from the former owner, they realized that their love of cooking and serving great food could become their new way of life, and jumped on this new path with enthusiasm. After relocating the restaurant and changing the name, Frannie's Barbeque reopened in June to great fervor and stellar reviews from the community. Once you've tasted their food, you'll see why.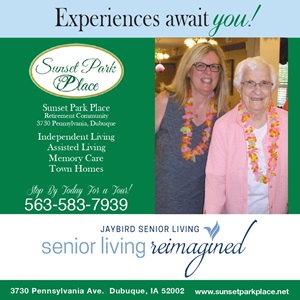 Located at 1850 Central Avenue, Frannie's is smack-dab in the middle of the revitalized Central Avenue Corridor. With easy street parking and lots of foot traffic, the new location has been a great choice. Antywone is chef, and his high standards show in everything they serve.
To read this and other premium articles in their entirety, pickup the September 2022 issue of Julien's Journal magazine. Click to subscribe for convenient delivery by mail, or call (563) 557-1914. Single issues are also available in print at area newsstands and digitally via the Issuu platform.