This summer, University of Dubuque will begin construction on a university health center that will provide students with a first point of access for outpatient and preventative medical care services for physical and brain health as well as referral services to medical facilities for more serious ailments.
Barbara Smeltzer (C'66), undergraduate student resources advisor and "Campus Mom," and her husband, Jack, reached out to UD about the need for a university health center. Countless students over the years have visited Barbara's office with a headache, upset stomach, minor cut, or some other ailment.
The Smeltzers provided an investment of $500,000 for the $1.1 million project. They will also provide an estate gift that will endow operation of the university health center.
The Smeltzer-Kelly Health Center, named after the Smeltzers and Barbara's parents, Maj. Gen. Francis J. and Charlotte Kelly, will be conveniently located near the intersection of Grace and Algona streets. The building, roughly 2,400-square-feet, will include two examination rooms, three mental health offices, a waiting area, a procedure room, and office space.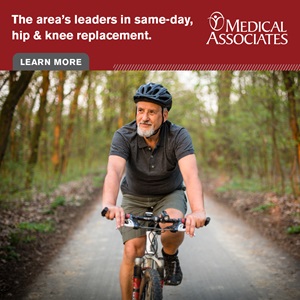 Staffed by certified medical staff such as physician assistants and nurse practitioners, the Smeltzer-Kelly Health Center will also include telehealth care access.
The University will continue its partnership with UnityPoint Health-Finley Hospital to provide medical care to students.
Construction on the Smeltzer-Kelly Health Center is scheduled to be completed fall 2020. Services will be available Monday through Friday at yet to be determined hours.