The Dubuque Arts Council announced the lineup for the 27th season of Music in the Gardens – a series of seven free concerts at 6:30 p.m. on Sunday evenings throughout the summer. All concerts are held at the Packard Pavilion at the Dubuque Botanical Gardens and Arboretum, 3800 Arboretum Drive.
This year's concerts feature four perennial favorites and three groups who are new to the series and offer a wide range of musical genres in a free, outdoor setting. Music in the Gardens provides concerts that include big band, country, pop, and rock. Audience members are encouraged to bring a lawn chair and pack wine and a picnic, or take advantage of food and beverage available for sale at each concert. Free will donations are accepted.
The 2019 Series features:
June 16 – Hunter Fuerste's American Vintage Orchestra (Big Band)
Hunter Fuerste and His American Vintage Orchestra present an authentic musical recreation of the Big Band era, the music of 1935 to 1945. The show features recreations of the original hits of Glenn Miller, Tommy and Jimmy Dorsey, Artie Shaw, Benny Goodman, Harry James, Count Basie, and many others. In addition to a fourteen-piece big band, the program features male and female soloists and a special tight harmony vocal group, The Penthouse Serenaders. The concert is sponsored by American Trust & Savings Bank and Conlon Construction. For more information, visit HunterFuerste.com.
June 23 – Dubuque Symphony Orchestra
Founded in 1958, the Dubuque Symphony Orchestra serves the residents of Dubuque and the surrounding tri-state area. Under Music Director William Intriligator, the Summer Melodies concert will feature a range of soloists and musical styles, including popular light classics, movie soundtracks, rousing marches, and premieres. Poppy Conlon, winner of the Pursuit of the Podium competition, will conduct one of the pieces during the concert. This concert is sponsored by the Wahlert Foundation, Trappist Caskets, and Eagle Point Place. For more information visit DubuqueSymphony.org.
June 30 – The Fez (Steely Dan tribute band)
Back by popular demand, the Fez is going to knock your socks off with their special Steely Dan tribute. The band is composed of some of the finest musicians in Eastern Iowa dedicated to faithfully reproducing the jazz/rock fusion masterpieces of Steely Dan. Founded in 2011, this Iowa City band plays Pop, Rock, Soul, and Groove. The concert is sponsored by Premier Bank and Parco Ltd. For more information, visit Facebook.com/thefeztribute/band.
July 7 – June's Got the Cash (Johnny Cash and June Carter tribute band)
June's Got the Cash, now celebrating their 10th year in entertainment, is a musical tribute to Johnny Cash and June Carter. What started off as a simple tribute band has now blossomed into a traveling musical theater show. All shows are scripted with bits of country comedy, vintage costumes, and Cash's collection of hits from the 50s, 60s, and more. The show band covers over five decades of music. Watch as Johnny and June take the stage and have you believing they still exist! The concert is sponsored by the Floor Show Corporation, Dubuque Home Improvement, and Burkart Brothers Flooring. For more information visit Facebook.com/pg/JunesGotTheCashShow.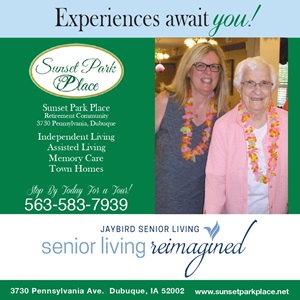 July 14 – Go Your Own Way (Fleetwood Mac tribute band)
Vocalist Amy Friedl Stoner is joined by Music Director Luke Viertel and band members Brook Hoover, Tim Crumley, AJ Plummer, and Blake Shaw to present an evening of Fleetwood Mac's most memorable songs alongside a history of one of the 20th century's most successful bands. The concert is sponsored by DuTrac Community Credit Union.
July 21 – The Moonlighters (rock, Motown, pop, and country)
With over 1,000 songs in their repertoire, The Moonlighters song list ranges from country, pop, Motown, rock, and just about any other genre you can imagine from the 50s all the way up through today. This concert is sponsored by DuPaco Community Credit Union.
July 28 – Kids from Wisconsin
"The Beat Goes On" is the theme of the 51st season of the Kids from Wisconsin. The troupe will feature music and artists that have stood the test of time. Living legends such as Billy Joel, Tina Turner, and Cher, just to name a few, along with music that is both traditional and monumental will get audiences on their feet. Music from some super all-stars such as Queen and Gershwin will keep you wanting more and more. As always, they will perform a diverse repertoire of morale-boosting musical entertainment, singing and dancing in a two-hour fully staged performance from talented performers ages 15-20. This concert is sponsored by the Fuerste Eye Clinic. For more information visit KidsFromWisconsin.org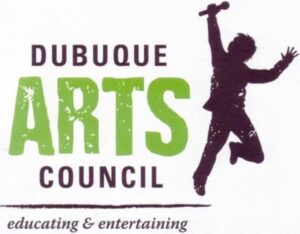 In addition to the Music in the Gardens program, the Dubuque Arts Council sponsors Artists-in-Residence which brings four live performance residences to the tri-state area schools each year.
The Arts Council's "Educating and Entertaining" mission is to provide diverse, multi-disciplinary, artistic, and educational opportunities to expand cultural horizons and improve the quality of life.
Contributions to sustain these programs may be sent to Dubuque Arts Council, 2728 Asbury Road, Suite 910, Dubuque, IA 52001.