SINSINAWA MOUND CENTER
Sinsinawa.org/moundcenter
Learn more about offerings at Sinsinawa Mound Center online or by contacting Arrangements at (608) 748-4411. Please check their website for current COVID protocols.
Sinsinawa Art Gallery: With Every Leaf a Miracle – Through Oct. 11 @ 8 AM-7 PM
Patricia Mroczka began her love of art at St. Clara Academy, Sinsinawa, while taking four years of art classes from Sister Dolora Salter, OP (1892–1977). She has since studied art education at the Art Institute of Chicago and taken art classes from prominent artists in the Midwest. Her fondness for architecture also began at St. Clara and led her to an associate degree in architecture. Pat has incorporated this into her artwork for the past 30-plus years, inspired by the quaint homes and downtown area of her home in Downers Grove, IL.
Yoga Retreat: Finding New Connectors to God – Saturday-Sunday, Oct. 2-3
Denise Edenhofer, a certified personal fitness trainer and yoga teacher, will lead us in exploring the four types of claires—clairvoyance (pictures), clairaudience (hearing), clairsentience (feelings), and claircognizance (knowing)—trying to discover one that resonates with you to help you better connect with the divine power and bring awareness to where you are spiritually. The retreat will combine the Hatha physical practice and meditation practice of Yoga. This is a semi-silent retreat.
Forest Bathing Walking Meditation – Sunday, Oct. 3 @ 9 AM-11:30 AM
Forest Therapy is inspired by the Japanese practice of Forest Bathing. Forest Therapy is not a naturalist walk. Rather, it is a slow, meditative walk in nature that takes a holistic view to the physiological, mental, emotional, and psycho-spiritual benefits to be derived from an embodied contact with nature and aims to engage humans through their senses, not their intellects. Studies have demonstrated a wide array of health benefits, especially in the cardiovascular and immune systems as well as stabilizing and improving mood and cognition. We look to build on those benefits by reminding people that we are a part of nature, not separate from it, and are related to all other beings in fundamental ways.
JustFaith Series: Sacred Land: Food and Farming (VIRTUAL) – Tuesday, Oct. 5 @ 6 PM-8 PM
JustFaith Series—Sacred Land: Food and Farming is an online, eight-week program. Participants will explore our connection with and our responsibility for the land. Participants will learn how food and farming practices affect the climate, marginalized communities, and our own health and spiritual well-being. Through prayer, discussion, and presentation, we will explore practical ways to support, advocate for, and implement sustainable food and farming practices in the communities and the institutions of which we're a part.
Canvas Painting: Pumpkins – Tuesday, Oct. 5 @ 6 PM-9 PM
Sarah Barnes, artist and owner of Create It Art Studio in Dubuque, will guide participants in painting pumpkins on canvas. People of all skill levels are welcome to attend, and painters can add their own personal touches. Materials will be provided.
Coddiwomple: Bringing Curiosity and Joy to Our Journey (VIRTUAL) – Wednesday, Oct. 6 @ 6 PM-8 PM
Coddiwomple means to travel in a purposeful manner toward a vague destination. So often, our journey becomes weighed down with the seriousness of a desired and/or expected destination or outcome. Participants will approach their spiritual deepening with no idea what to expect. When we relinquish our "formula" for spiritual exploration, we suddenly go beyond and embrace a great wisdom that brings a greater joy and freedom to our lives. We will explore the benefits of coddiwomple as it relates to our authentic growth as spiritual beings. Tom Roberts, a licensed psychotherapist and clinical hypnotherapist, will lead the retreat.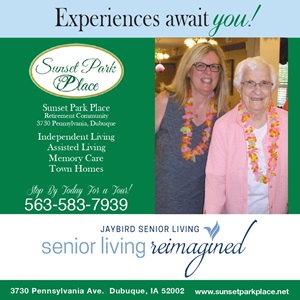 Native American Book Discussion (VIRTUAL) – Tuesday, Oct. 12 @ 7 PM-8:15 PM
Native is about identity, soul searching, and being on the never-ending journey of finding ourselves and finding God. As both a member of the Potawatomi Nation and a Christian, Kaitlin Curtice shows how reconnecting with her Native American roots both informs and challenges her Christian faith.
Dan Schutte Live Concert (VIRTUAL) – Friday, Oct. 15 @ 7 PM, Queen of the Rosary Chapel
This concert will be available both in person and via livestream. Space is limited to 125 for the in-person concert, so register early. You've been singing Dan's beloved melodies for years. Now the composer of Here I Am, Lord; City of God; and Sing a New Song wants to share his love of God with you. Dan weaves stories, prayer, and reflection with song, inviting all into a deeper relationship with God. He has been composing music for worship for over 50 years and continues to inspire with uplifting new compositions for liturgy and personal spirituality, exhibiting an enduring ability to reach into people's hearts and draw them into prayer.
Exploring the Parables of Jesus (VIRTUAL) – Tuesday, Oct. 19 @ 9:30 AM-11 AM
Jesus was a master teacher and shared with his listeners many stories of God's reign. Join Sister Mary Ellen Green, OP, as we explore a few of these parables and how they relate to our lives today.
Exploring a Path toward Truth and Healing (VIRTUAL) – Wednesday, Oct. 20 @ 7 PM-8 PM
In recent years, you may have heard of the "Doctrine of Discovery," a series of 15th-century Papal statements that were used to justify European colonization of the Americas. But what is the "Doctrine of Discovery," and does it really still matter today? What was its impact on Native American communities? What does an authentic Catholic faith ask of us in response to this history, and how might we support a path toward truth and healing?
Glass Art Classes – Saturday, Oct. 23 @ 10 AM-12 PM & 1 PM-3 PM
It's time to make glass art again! Be creative making your own decorative serving tray (12" x 8") or serving bowl (9"). Barb McKinlay, glass artist, will help you design your own usable piece of art glass using many pieces of cut glass, pebbles, stringers, and noodles. Included is a pendant/magnet or worry stone. All class materials will be supplied. Bring your lunch and stay for both classes.
Natura Divina-Wild Church: All Hallows Eve – Sunday, Oct. 31 @ 4 PM-5:30 PM
Fire and song, ritual and community, prayer and quiet: this outdoor, ecumenical gathering is centered on honoring the sacred time of All Hallows Eve and All Saints and All Souls—and situating ourselves within the wider community of creation. Our Natura Divina-Wild Church gatherings draw on the liturgical calendar, Celtic spirituality and its calendar, as well as the growing Wild Church and Forest Church movements. We will meet inside the main entrance and proceed outdoors. Dress for outdoor weather. Freewill offering; no registration required.
SHALOM SPIRITUALITY CENTER
ShalomRetreats.org
Taizé Prayer – Thursday, Oct. 7 @ 7 PM-7:45 PM
Held in the beautiful and historic chapel, this contemplative prayer time includes a Scripture reading, sung repetition of short refrains, shared silence and intercessions. Taize' prayer invites the participants to sing simple refrains repeatedly to reinforce the meditative quality of the prayer. This basic style can penetrate the marrow of our spirits and the silence of our hearts. Freewill offering. No registration necessary.