SINSINAWA MOUND CENTER
Sinsinawa.org/moundcenter
Learn more about offerings at Sinsinawa Mound Center online or by contacting Arrangements at (608) 748-4411. Please check their website for current COVID protocols.
Sinsinawa Art Gallery: Nativities of the World – Dec. 1-Jan. 9 @ 8 AM-7 PM
This exhibit features handcrafted nativities from countries near and far.
Grief Retreat: Journey toward Wholeness – Saturday, Dec. 4 @ 9 AM–4 PM
Throughout our life, we experience the loss of people, places, and things. Sister Mary Hopkins, OP, will guide us in taking time to reflect on our losses and to discover how loss can lead to greater wholeness and holiness.
Remembering Our Loved Ones at Holiday Time – Sunday, Dec. 5 @ 1:30 PM
This ecumenical memorial service will be held to honor family and friends who have died by displaying a personalized ornament on a tree in our Queen of the Rosary Chapel. During the service, you will be invited to receive the ornament as your loved one's name is called. This service is a living memorial and provides an opportunity for you and your family to experience a new and meaningful ritual.
Canvas Painting: Santa – Tuesday, Dec. 7 @ 6 PM–9 PM
Sarah Barnes, artist and owner of Create It Art Studio in Dubuque, will guide participants in painting a Santa on canvas. People of all skill levels are welcome to attend, and painters can add their own personal touches. Materials will be provided. Bring along your friends for an enjoyable and creative evening out!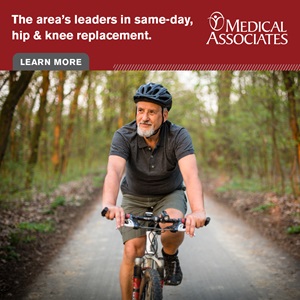 Native American Book Discussion: The Night Watchman (Zoom) – Tuesday, Dec. 14 @ 7 PM-8:15 PM
Based on the extraordinary life of National Book Award-winning author Louise Erdrich's grandfather, this powerful novel explores themes of love and death with lightness and gravity and unfolds with the elegant prose, sly humor, and depth of feeling of a master craftsman.
Natura Divina-Wild Church: Winter Solstice – Tuesday, Dec. 21 @ 6:30 PM-8 PM
Fire and song, ritual and community, prayer and quiet: this ecumenical gathering is centered on honoring the sacred time of Winter Solstice, the shortest day and longest night of the year. Our gathering draws on the liturgical calendar, Celtic spirituality and its calendar, as well as the growing Wild Church and Forest Church movements. Be prepared to spend some time outdoors.
SHALOM SPIRITUALITY CENTER
ShalomRetreats.org
Shalom's Annual Advent Evening For Women – Monday, Dec. 6 @ 6 PM-9 PM
Continuing a 20-year Shalom tradition, the wonderful women of Lydia will lead us in a prayerful and inspirational celebration of the season. As always, the chapel program will be preceded by a scrumptious dinner in our dining room.
Shalom Winter Breakfast: St. Francis Of Assisi And The Creche – Tuesday, Dec. 21 @ 7:30 AM-8:30 AM
Sister Ginny has always loved the season of Christmas with its decorations, crèche scenes, family and friend gatherings and all the ways households decorate their homes to celebrate the birth of Jesus. She will focus on St. Francis' contribution to the birth of the crèche. Feel free to bring a figure from your own crèche to focus on during our closing prayer.