Hartig Drug Company now offers free self-collection Covid-19 PCR test kits at all of its 23 locations in Illinois, Iowa, and Wisconsin. Through a partnership with testing company eTrueNorth, these lab-based PCR test kits increase the availability of testing throughout the communities Hartig Drug serves and provide a more accurate Covid-19 test result.
Customers are required to complete an online assessment at iNeedaCovid19test.com and select a Hartig Drug location. Once completed, individuals will receive a voucher to pick up the free test. Vouchers may be printed or shown on a smartphone.
Specimen collection must be done at home. Individuals should follow the instructions provided in the test kit for nasal swab self-collection and return the specimen bag to the designated dropbox at Hartig Drug on the same day it was collected. Test results will be emailed and may take 3 to 5 business days.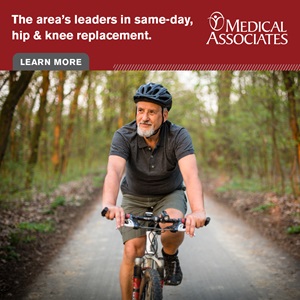 Customers are strongly encouraged to wear masks when picking up and dropping off tests. If a customer has symptoms, another individual may pick up and drop off their test for them, with the proof of voucher.
Hartig Drug continues to stock at-home antigen Covid-19 tests if instant results are needed.