The Julien Dubuque International Film Festival will once again put the "fun" in fundraising with its third annual gala, set for February 16 in the Harbor Room at Diamond Jo Casino. "As Time Goes By: A JDIFF Hollywood Night" invites you to walk back through the romance and glamor of the fabulous forties with a nod to Casablanca's Rick's Café along the way. The suggested attire will be 1940's vintage glam – reminiscent of the Bogart, Bergman, and Bacall era. The event will include a silent auction, live auction, and plated dinner. A complimentary cocktail hour sponsored by Peckosh Pediatric Dentistry will precede dinner at 6:00 p.m. Dinner will begin at 7:00 p.m.
Tickets are $100 per person and $900 per table of 10. Proceeds directly support the Julien Dubuque International Film Festival, which is in its eighth year.
"As a nonprofit organization, we are so thankful for the support of our sponsors and donors," said Susan Gorrell, executive director of the film festival. "This event is a fun way to support the festival while enjoying a great meal and a sneak peek at the 2019 festival's Official Selections."
Up for auction at the event will be a wide variety of trips, experiences, art, and more. One package includes a wine dinner for six prepared by Hotel Julien Dubuque's award-winning Executive Chef Jason Culbertson served in the Capone Suite. The winner also will receive a one-night stay in the Capone Suite, plus a one-night stay in two additional whirlpool suites, and breakfast for six at Caroline's Restaurant.
A particularly unique offering is the opportunity for some lucky child to be named the 2019 JDIFF Kid Reporter, joining Gorrell for radio interviews the week of the festival, recording a commercial for the festival's Kid's Day, interviewing red carpet guests on Awards Night, and more.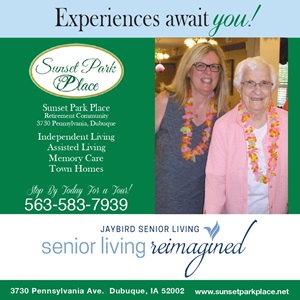 Also up for auction is a 27-inch pottery platter from the most recent firing of local artist Ken Bichell's kiln. The kiln uses technology dating back to ancient Rome and medieval China, yet produces stunning contemporary, functional works of art.
Gala Chairperson, Sharon Kuttler, notes, "This year's auction items are exceptionally creative and varied with options for everyone and every budget. We are so excited to share the generous individual contributions and community support with our guests."
Local and Dubuque adventures that will be available to attendees include a day trip for six tourings and tastings at some of Iowa's top ten wineries, a trolley tour of the Dubuque mural art scene starting at Convivium Urban Farmstead led by Voices Productions, Chef Kevin's tasting dinner for six at Brazen Open Kitchen + Bar, plus more great surprises!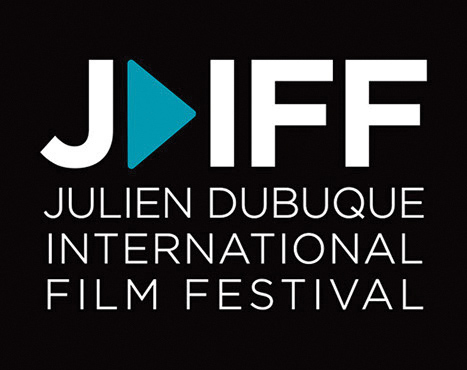 Voted one of the top 50 film festivals worth the entry fee by MovieMaker Magazine, the eighth annual Julien Dubuque International Film Festival is set for April 24-28, 2019, in downtown Dubuque.
For more information and tickets, visit JulienFilmFest.com.