Sixty artists from ten states will descend on Dubuque on Sunday, October 2 for the fifth annual Bluff Strokes Plein Air Paint Out. Artists will paint their unique impressions of the Dubuque area; they will be on the hunt for interesting angles, secret spots, and everyday scenes that we locals often pass by and don't notice. Ten thousand dollars in prizes will be awarded, but the greater goal is for original paintings of Dubuque scenes to make their way onto the walls of Dubuque homes and businesses.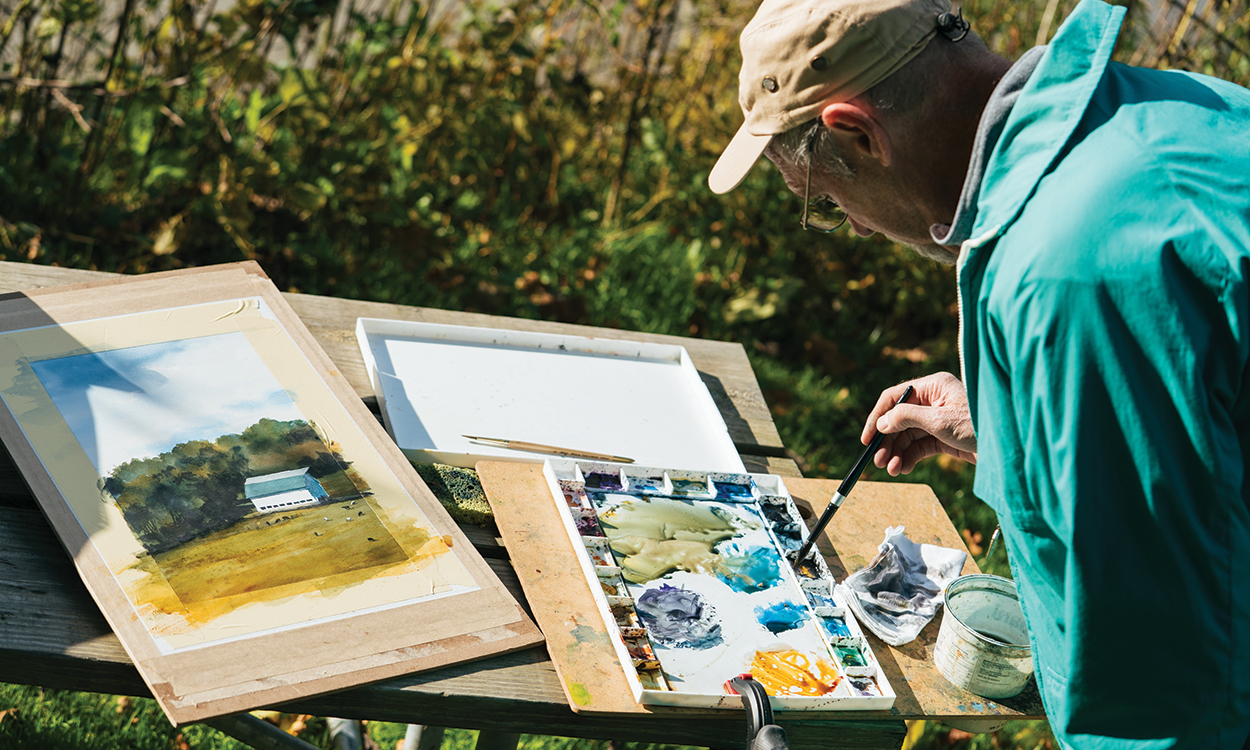 Plein air (on-site) painting is a popular and growing national arts movement, fostering competitive paint outs and workshops throughout the country. Bluff Strokes' mission is to position Dubuque on this circuit, to develop local artists, and to grow the local art market.
Bluff Stokes Paint Out has now become a major event in the Midwest, attracting artists who have won national awards and been featured in national art magazines. Artists love Dubuque's mixture of river scenes, Driftless Area rural scenes, historic houses and buildings, and commercial and industrial infrastructure.
You may fall in love with a particular artist's style, or you may find various artists interpretations of your favorite local scene at Bluff Stroke's weekend sales.
Dubuque patron Dana Hamann commented, "We bought our first painting, love it in our home, and can't wait to come back for more."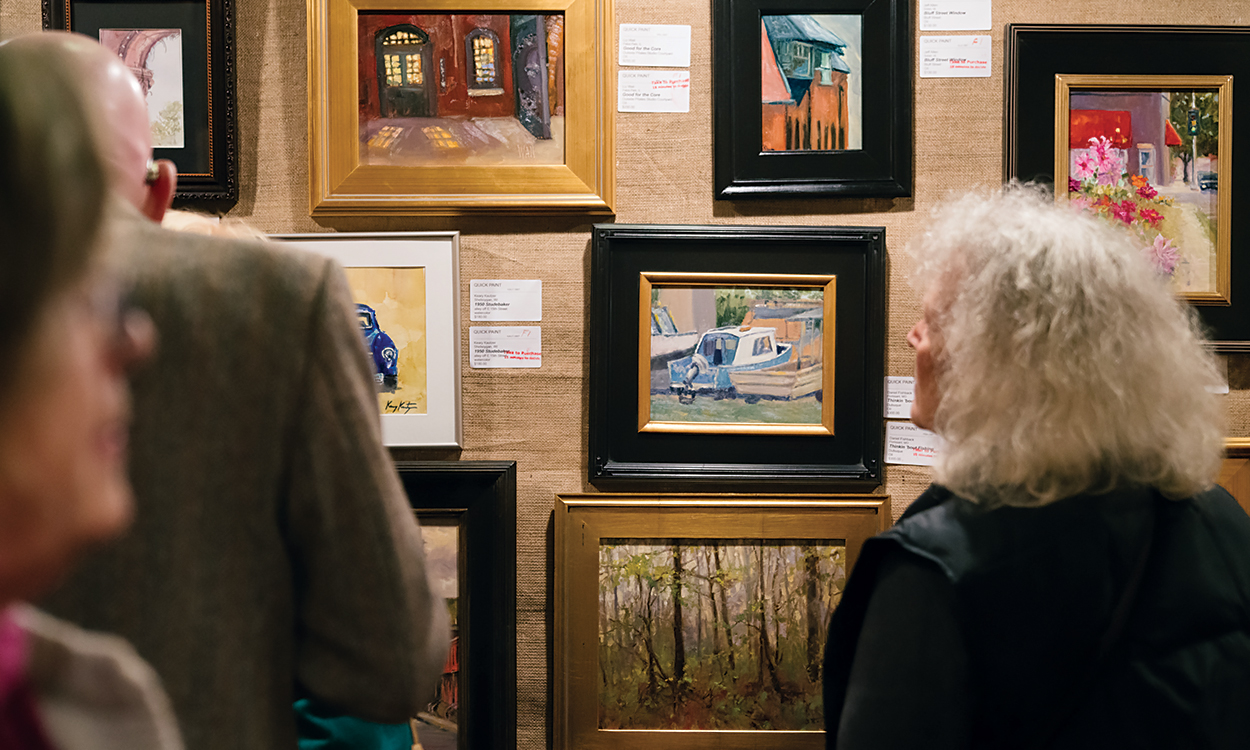 Bluff Strokes is an Affiliate of the Dubuque County Fine Arts Society. Paint Out sponsors: Premier Bank, Hirschbach Trucking, Steeple Square, Gronen Properties, Conlon Construction, Andy and Debi Butler/Cottingham and Butler, McCoy Group, Key City Vision Center, Lerdahl, and Epic Health and Wellness.
Learn more at BluffStrokes.org. Check out participating artists at BluffStrokes.org/participating-artists.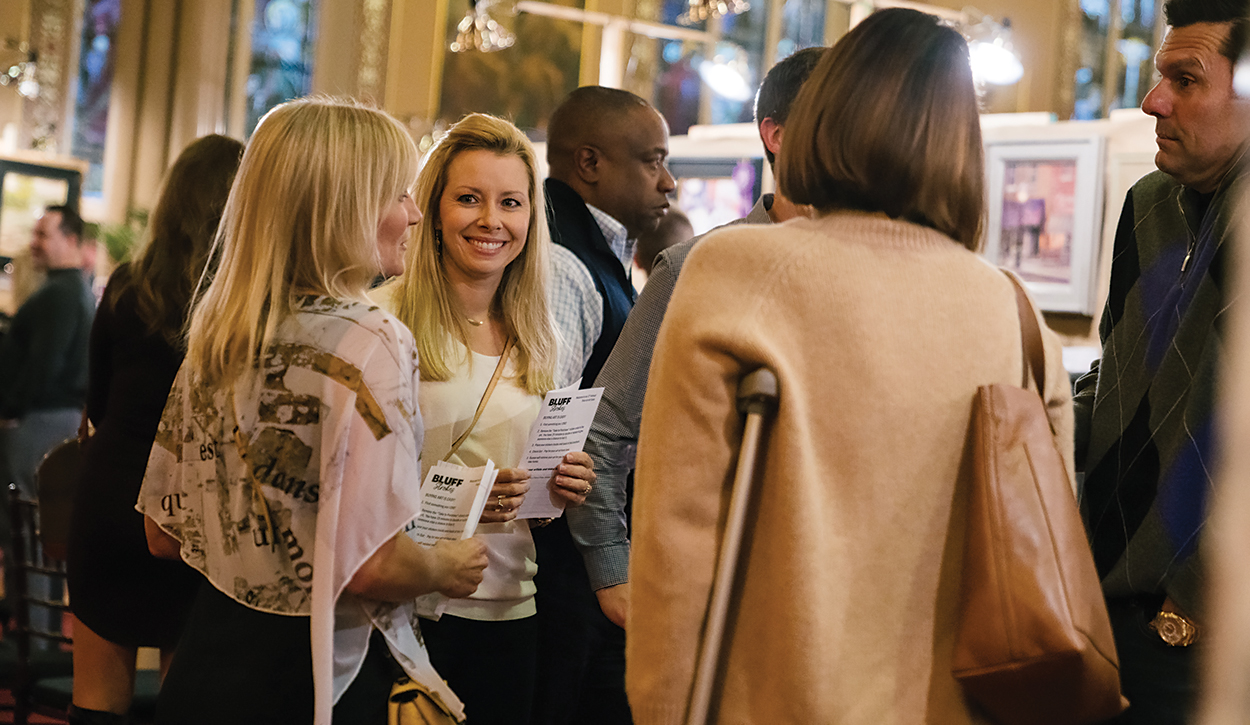 The Inaugural Dubuque Night of Lights
Please – leave your lights on for us!
Tuesday, October 4, 2022 is a night to let Dubuque shine!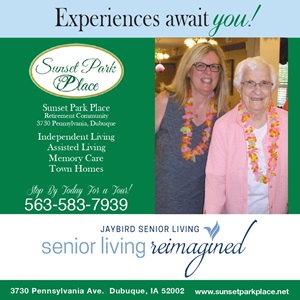 Bluff Strokes, Dubuque's premier plein-air event, the Dubuque Camera Club and Dubuque's Urban Sketchers will each corral their participants to capture Dubuque at night via their special medium, be it painting, through a lens or drawn on paper. There may also be a drone or two for eyes in the sky to catch a unique photo from above the scene.
But we need your help! Businesses and buildings from the Julien Dubuque Bridge to 18th Street and the Mississippi River to Bluff Street are requested to leave interior and exterior lights on the evening of October 4th thus creating a unique opportunity for artists to capture the beauty of our city at night.
Be a part of this exciting evening – and leave your lights on!
Bluff Strokes Events Nocturne Paint Out
Tuesday, October 4
5-11 PM – Artists will set up throughout Dubuque to paint nighttime scenes. Look for them around interesting  light, particularly near lit signs and buildings (bars, restaurants, Main St, the Millwork District).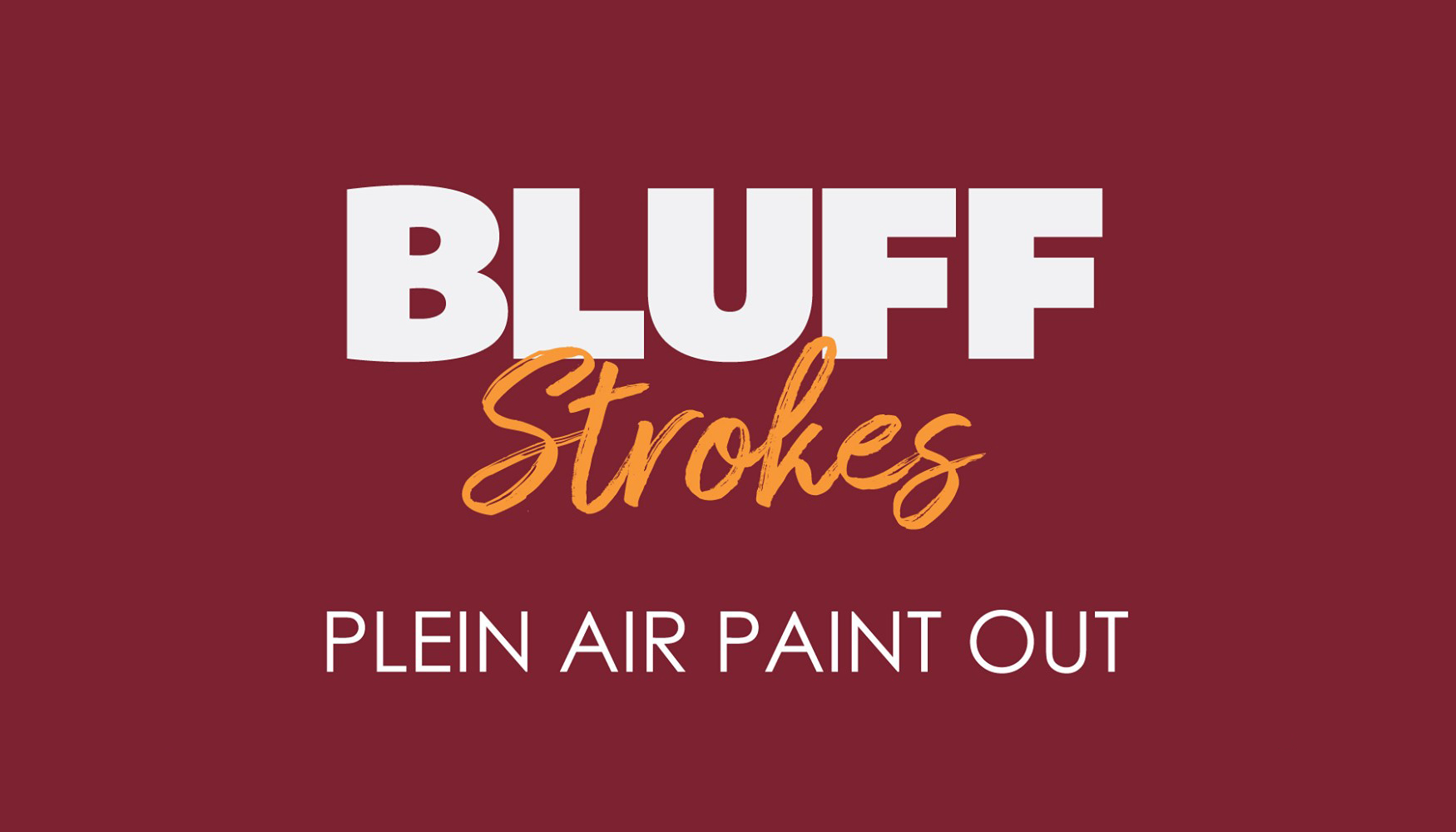 Quick Paint
Wednesday, October 5
8:30-11:30 AM – This is a three-hour timed paint. Artists will register at Steeple Square in the morning and fan out from there; look for them in that area as well as downtown and along the riverfront.
Patron Preview Party
Friday, October 7
6 AM-9 PM @ Steeple Square – Get the first opportunity to see the winners and buy your own original painting! Patron Passes are $125 for (2) to attend, with $100 Art Voucher applying to a purchase of art. Heavy hors d'oeuvres, wine and beer (Jubeck's) included; also live music! Purchase Patron Passes at Premier Bank locations and River Lights Bookstore.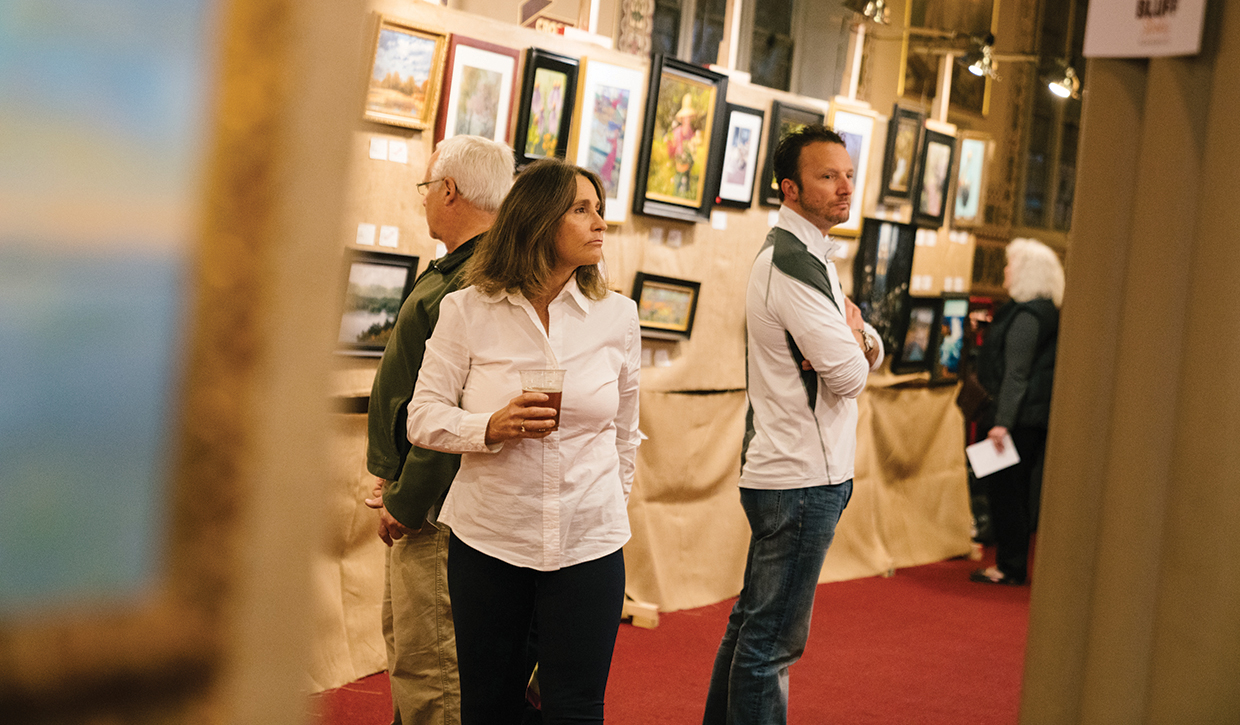 Public Sale
Saturday, October 8
9 AM-4 PM @ Steeple Square – Everyone welcome! Come see and purchase paintings created over the previous week. Fresh paintings from the Farmer's Market will be arriving as the artists finish their morning work. For those attending the Friday Patron Party, come back to see new art right off the easels!
Patron Passes on sale now. Purchase passes at Premier Bank or River Lights Bookstore. $125 Admission for (2) people ($100 of that applies to art purchase).