The Free Summer Musical Program at the Bell Tower Theater in Dubuque's Fountain Park is celebrating its 15th year in 2022, offering a free theatrical learning experience for some 250 youth ages 7-18. Programming for summer 2022 is in full swing as young actors prepare for two full-scale musical performances: Shrek the Musical in June featuring one cast and crew of children in 8th-12th grades and the "Kids for Kids" show The SpongeBob Musical in July, featuring two casts and crews of children ages 7 to 18.
Shrek the Musical
The Bell Tower Theater's 9th annual High School Show, Shrek the Musical, is scheduled to kick off the Free Summer Musical program on June 16-26 at Dubuque's Fountain Park located at 2728 Asbury Rd.
"The production of Shrek is part of our Free Summer Musical Program," said Miki Robinson, Bell Tower Theater Operations & Marketing Manager. "This program gives kids the opportunity to work on all aspects of creating a full scale musical. Each summer we do two shows: one for high schoolers and one for kids 7-18. Shrek will be for the high schoolers. We have 26 kids in the casts and another 10 working on crews. The kids are all in 8th-12th grades this school year and represent Roosevelt Middle School, Washington Middle School, Jefferson Middle School, Senior High School, Hempstead High School, Wahlert High School, East Dubuque High School, and Galena High School."
Shrek the Musical is a comedy by Jeanine Tesori and David Lindsay-Abaire and is based on the Oscar-winning Dream Works film. The performance "brings the hilarious story of everyone's favorite ogre to life on the stage. In a faraway kingdom, things get ugly when an unseemly ogre – not a handsome prince – shows up to rescue a feisty princess. Throw in a donkey who won't shut up, a bad guy with a short temper, and a cookie with attitude and you've got a twisted fairy tale [that's] fun for everyone."
Shrek will be performed Thursday, June 16th; Fridays, June 17th and 24th; Saturdays, June 18th and 25th; and Wednesday, June 22nd at 7:30 PM. Shrek will also be performed Sundays, June 19th and 26th at 2 PM. Tickets are $12 and available by calling (563) 588-3377 or visiting BellTowerTheater.net.
The SpongeBob Musical
The 15th annual "kids-for-kids" musical The SpongeBob Musical will be presented July 14-24 at the Bell Tower Theater, showcasing children aged 7 to 18 in both on-stage roles and backstage roles. SpongeBob is also part of the Free Summer Musical Program and will feature two casts of 40-45 children each, along with a crew of 80-100 youngsters.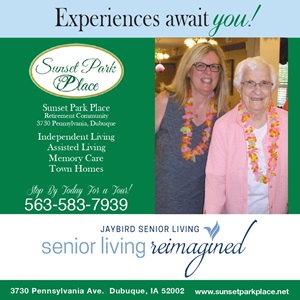 The Tony Award-winning show is based on the Nickelodeon animated television series SpongeBob SquarePants and features songs by more than a dozen musical stars including Sara Bareilles, Lady A, Cyndi Lauper, John Legend, and David Bowie. The performance includes popular characters SpongeBob SquarePants and his sidekicks Patrick and Sandy who do their best to stop an erupting volcano from destroying their underwater home at Bikini Bottom. The situation becomes more intense when antagonist Plankton sees an opportunity to strike.
"Chaos erupts. Lives hang in the balance. And just when all hope seems lost, a most unexpected hero rises up and takes center stage, proving that the power of optimism really can save the world!"
The SpongeBob Musical will be presented in July with twelve performances. Eleven performances will be open to the public with one exclusively performed for St. Mark Youth Enrichment participants. Tickets are $10. For performance schedules and additional ticket information, visit Bell Tower online at BellTowerTheater.net.
Shrek the Musical and The SpongeBob Musical are both funded in part by grants and sponsorships from Theisen's – Home, Farm, Auto; Dupaco Community Credit Union; and Mosaic Lodge No 125.
Editor's note: This article was written by Connie Cherba for Bell Tower Theater.