University of Dubuque Heritage Center continues its sixth season of Live at Heritage Center Performing Arts Series with A Celtic Celebration: Scythian and Kennedy's Kitchen on Saturday, March 2, at 7:30 p.m. in John and Alice Butler Hall. Celebrate St. Patrick's Day with this special musical collaboration. From foot stomping reels to heart-wrenching ballads, this mini indoor Irish music festival will take audiences on a journey to Ireland through songs, stories, and dance.
Scythian, based in Washington, D.C., began over ten years ago as a group of college friends playing Celtic music in the streets and has grown to be a headliner on the United States Celtic Festival Circuit as well as a name in the Bluegrass Festival Circuit. Their brand of high-energy folk music struck a chord that led iHeart Radio's Arroe Collins to state, "Scythian has reinvented folk rock in America."
Brothers Alexander and Danylo Fedoryka, who founded Scythian, were inspired by a tale told by their grandmother of a roving fiddler who came into her farming village every six months or so. Once he was spotted, messengers were sent to all the outlying fields and mills and worked ceased. Everyone gathered and danced the night away. This spirit is what has motivated Scythian.
Rousing and raucous, Scythian plays roots music from Celtic, Eastern European, and Appalachian traditions with thunderous energy, technical prowess, and songwriting. They have played over 1,300 shows throughout the United States, Europe, Canada, and Australia.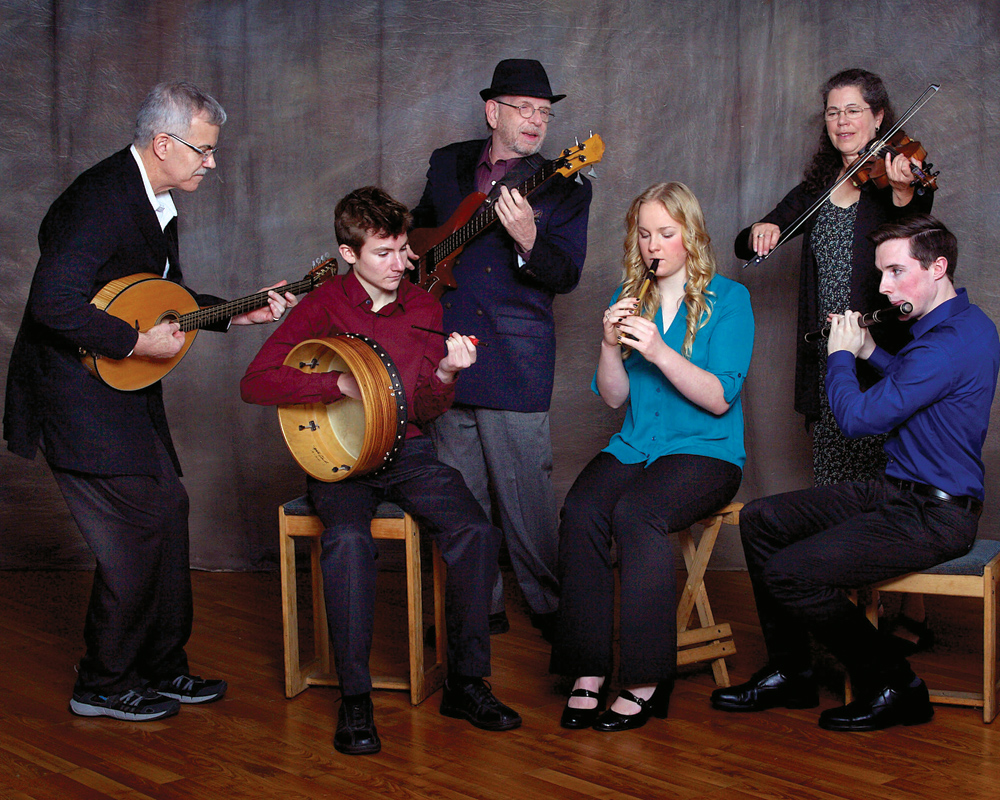 Kennedy's Kitchen has been making Irish music together since 1998, averaging about 80 shows. They are a group of family and friends who gather every Thursday night for dinner and music rooted in traditional Irish music, jigs, reels, hornpipes, aires, recitations, stories, and songs – adding their own compositions along the way. Their music is a mix of all things Irish from traditional to pub songs, from toe-tapping to deeply moving. It's kitchen music from the home, the hearth, and the heart.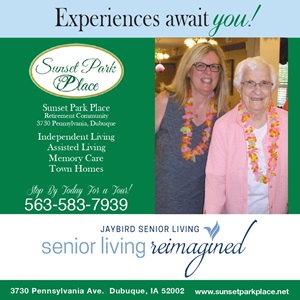 Kennedy's Kitchen is led by John Kennedy, an award-winning singer and guitar player. Rounding out the band is Kennedy's nephew Liam Ladewski as well as Theresa Kubiak, Chris O'Brien, and Jacob Turner. Ladewski, Kubiak, and Turner competed in the All-Ireland Fleadh on their respective instruments.
To cap off this festive evening, the two bands will be joined by dancers from the McNulty Irish Dance School.
Tickets for A Celtic Celebration: Scythian and Kennedy's Kitchen can be purchased Monday through Friday from 10:00 a.m. to 5:00 p.m. at the Farber Box Office, Heritage Center, University of Dubuque, 2255 Bennett St., by phone at 563.585.SHOW; or online at dbq.edu/heritagecenter.

WHAT: Live at Heritage Center Performing Arts Series – A Celtic Celebration: Scythian and Kennedy's Kitchen with special guests, McNulty Irish Dancers
WHEN: Saturday, March 2 – 7:30 p.m.
WHERE: John and Alice Butler Hall, Heritage Center, University of Dubuque
TICKETS: Adult $30-$35 advance/$35-$40 day of show; Alumni $25 advance/$30 day of show; Child/Student $10 advance/$15 day of show