The City of Dubuque Office of Arts and Cultural Affairs Commission planned the 14th annual Art on the River to include more family fun than ever. The theme, Art on the River: The Mississippi Magnified, was selected this year and focuses on artists and artwork that draw inspiration from the people, culture, beauty, and magnitude of our mighty Mississippi River.
The opening reception is scheduled for Friday, August 2 from 5:00-7:30 PM with the opening ceremony and cocktail reception on the terrace at the Grand River Center. Opening ceremonies include a welcome from Mayor Roy Buol, and introduction by this year's curator, Pamela J. White.
Pamela J. White holds a Juris Doctorate from the University of Missouri at Kansas City and a PhD in Art History from the University of Kansas. She worked in museums for more than 25 years, serving as curator and director. Today she is the Director of the Museum Studies Graduate Program for Western Illinois University. In addition, Dr. White consults for the University of Iowa for their Art in State Buildings Program—a post she has held for over 20 years.
Dr. White was apprised of the theme and reviewed the submissions with an eye to both physical and artistic quality, and relationship to the theme. White was asked to select the pieces according to the standard guidelines stipulated by the commission:
Festivities include Water,an excerpt from the Dubuque Symphony Orchestra's 2019 Classic Concert series, with audio and video from that performance. Also new this year, PS Styling presents a Mississippi Magnified Fashion Show, modeling fashions and accessories reflective of the River's color, pattern, and ecosystem. This multicultural show follows the opening ceremony at the Grand River Center, with the Riverwalk as its runway. The Mississippi Magnified Fashion Show is in partnership with Inclusive Dubuque.
The event is free, family-friendly, and open to the public. The evening will be filled with local Plein Air Painters of Dubuque (PPODS) painting scenes along the river, mascots and reptiles from The Mississippi River Museum, and food and drink specials from Stone Cliff Winery. All attendees are encouraged to download the free GPS enabled audio.
Art on the River Sculptures
The following sculptures were chosen for this highly competitive exhibit and will be on display through end of summer 2020. Selections in no particular order:
Paul Russel – Ancient Protocol: Giant dragonflies perch on giant tall grass. The dragonflies are made of an assortment of steel grades. The dragonflies are plated using zinc-nickel chromate. The grass has a brass/copper/bronze impregnated paint coating applied with a patina. High quality clear auto paint is the top coat.
Ben Pierce – Meraki: Ben started working at the forge at 19. In the past six years, he's been creating art with the skills of a blacksmith. This sculpture is heavily influenced by nature and architecture. The name Meraki is a term that means creating something with total love, leaving a part of yourself in the work.
Timothy Jorgensen – Point of Reference: This piece is a series of three large plumb bobs. With intentions of separating them far apart from one another, they function to triangulate a region as a reference point for individual perceptions. Through the installation of these sculptures, a connection is made that represents a joined perspective.
Jeremy Colbert – Ta'Iowa: This totem sculpture begins with some abstract forms that resemble a house, then changes in to an owl on one side and a gator head on the other. Both are symbols of wisdom, power, and survival. Rising above these images is a moon-like form symbolic of cycles in both time and life.
David Zahn – Confluence: A confluence is a place where one river flows into another. The sculpture shows how our lives are much like the river. Growth, adaptability, and transition are what this sculpture conveys. The sculpture is a lost wax cast bronze sculpture with a corten steel base.
Matt Kargol – Cloud Harness: This sculpture developed out of quiet moments watching clouds move overhead. The form grew out of a desire to harness that movement in order to go on journeys with his own personal cloud.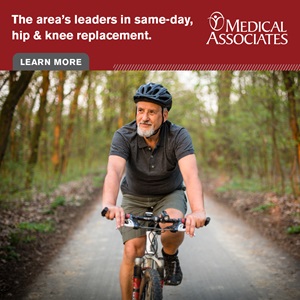 Born in 1975 in Oskaloosa, IA, Kargol is a co-founder of the Oskaloosa Art Center and Studios, along with the Oskaloosa Sculpture Annex. He also serves as the Vice-President of Fine Arts and Cultural Events of Mahaska County.
Donald Noon – Achilles Heel: Achilles Heel is a heroic theme in abstract composition using the formal ideals of sculpture. This abstract heroic theme portrays a struggle of two people, the early ancient to the present day.
Noon was born in Streator, IL and currently resides and maintains a Drawing and Sculpture Fabrication studio.
Andrew Arvanetes – Ark: Some of this sculpture's details, doors, windows, etc., refer to the Biblical Ark. It can also be seen as a vessel, a container, a means of transport and protection. The overall design of the sculpture resembles an abstracted boat or ship. It's oxidized finish resembles the rusted hulls of ships, barges, and bridges found on our waterways such as the nearby Mississippi River.
Working in aluminum, stainless steel, bronze, mild steel, and wood, Arvanetes has fabricated large outdoor sculptures, gallery-size work as well as low-relief wall constructions.
Skip Willits – River Palimpsest: This is a found river buoy from the flooded forest of the Meridoshia, re-imagined. A text component was added to the sculpture, no commands, no shocking words, or statements just questions about what it means to live next to the Mississippi. The welding technique used to create most of his work is a skill learned from his father who worked in a welding shop. Skip lives and works on the banks of the Mississippi River.
Jenny Kendler – Lounging Through the Flood (virtual project): This virtual display is of a piece made from an enormous pile of jumbled life preservers, held together with aircraft cable and topped with a vintage lawn chair – all painted white.
Lounging Through the Flood takes on the contradictions of the contemporary Mississippi, a river which exemplifies the complexities of modern American identity: A place of peaceful contemplation of nature and the site of increasingly devastating floods.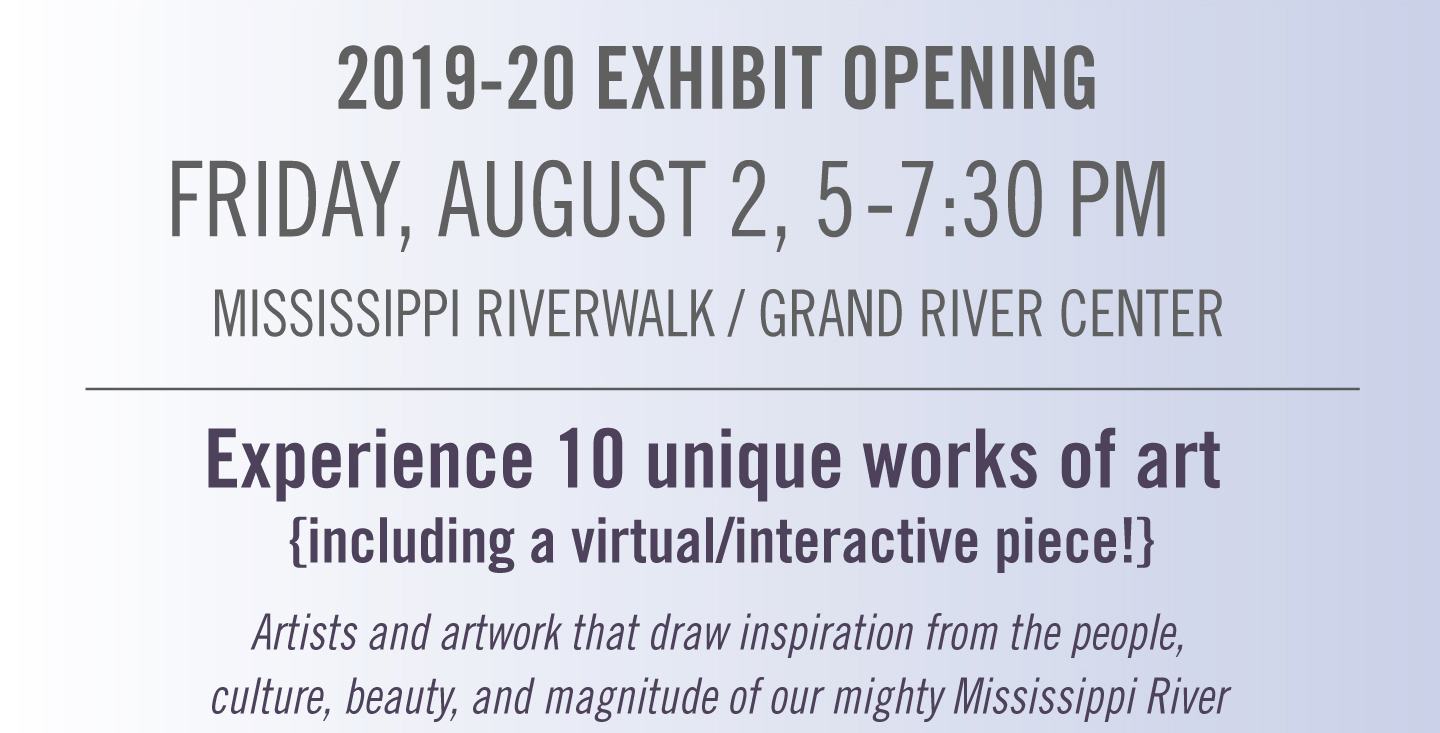 Art on the River is part of the Dubuque City Council's Arts and Culture initiative and, to-date, has exhibited over 100 pieces on the River Walk. The current 2018-2019 Art on the River Exhibit, consisting of seven works of sculpture, will remain exhibited until the opening of the new exhibition on August 1. All the sculptures are for sale and can be installed in both indoor and outdoor areas. Visitors are encouraged to vote for their favorite sculpture for the People's Choice award at CityofDubuque.org/ArtOnTheRiver2017.
The Dubuque Marina will host activities during this week. The Nina & Pinta will be docked at the Marina from July 25 through Sunday, August 4. The Annual Lighted Boat Parade will be held on Saturday, August 3 starting at 6 PM and running through the duration of the parade, which begins around 9 PM. Expanded categories to include vessels as small as fishing boats up to large cruisers. The theme this year will be chosen by each participating boat and crew. Boats in these categories that best represent their theme will have the opportunity to win prizes.
Music on the Port patio runs from 6-8:30 PM.
Boaters who stay three nights only pay for one night. Book a slip from Thursday, August 1 through Sunday, August 4 AND sign-up to participate in the parade. All registered boats for the parade will receive a $.25 discount per gallon of gas purchased that weekend Friday through Sunday.
For additional information, call 563.582.5524, or email info@portofdubuquemarina.com.