The Mud Lake Music Society has presented over thirty groups and countless individual performers for audiences up to 2,000 per show! Bluegrass Sundays are the brainchild of James Zmudka, a Dubuque native who worked in Nashville as the responsible agent for Bill Monroe, the "Father of Bluegrass Music." Zmudka has promoted and booked entertainment for this popular series since its inception.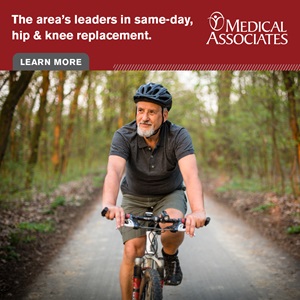 "We are pleased to offer this type of recreation for the Dubuque Community, and to promote the parks, Bluegrass music, and a great Iowa lifestyle," said Zmudka. "We started Mud Lake Bluegrass Sundays with three things in mind: family, music, and the Mississippi River. People really love it. It's the perfect picnic atmosphere, and with all we've been through lately, we need more picnics!"
To read this and other featured articles in their entirety, pickup the July 2023 issue of Julien's Journal magazine. Click to subscribe for convenient delivery by mail, or call (563) 557-1914. Single issues are also available in print at area newsstands and digitally via the Issuu platform.