As Dr. Herbert Riedel celebrates his one-year anniversary serving as president of Northeast Iowa Community College, he is settling comfortably to life in the Midwest but not allowing things to become too comfortable at the institution he leads.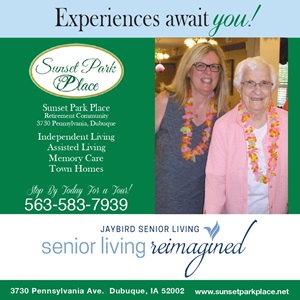 "I like community colleges because they are nimble and resilient," says Riedel. "From the interview on, I clicked so well with NICC because it embodies my personal values and practices. NICC is truly a leader among community colleges in a number of ways. I've never stopped being impressed."
To read this and other premium articles in their entirety, pick up a copy of Julien's Journal magazine. Click to subscribe for convenient delivery by mail, or call (563) 557-7571. Single issues are available in print at area newsstands and digitally on JuliensJournal.com.