The Dubuque Area Chamber of Commerce and Julien's Journal congratulate the newest Chamber members on their ribbon cuttings. We support these new businesses as a part of our community and wish them success.
Congratulations on the ribbon cutting ceremony celebrating the open house for the new West Campus offices for the Dubuque County, 1225 Seippel Rd., Dubuque.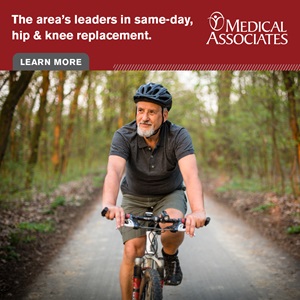 Join the Chamber at 4:30 PM, Thursday, November 14 for the ribbon cutting ceremony celebrating the newly renovated Country Inn & Suites, 1315 Associates Dr., Dubuque. Located off Highway 20, the Country Inn & Suites by Radisson, Dubuque, IA is just five miles from downtown venues like the Five Flags Center and the National Mississippi River Museum & Aquarium. Spend the day at Dubuque Arboretum and Botanical Gardens, or visit Eagle Point Park for concerts, children's play areas and family events. Our out-of-state guests also appreciate our proximity to Dubuque Regional Airport (DBQ), which is a quick 10-mile drive on main highways.
Join the Chamber Monday, November 25 for their monthly luncheon series, "Inside the CEO Studio" held the last Monday of each month at the Holiday Inn Dubuque/Galena from 12:00-1:00 PM. These events will feature insightful conversations with some of our areas most successful business and community leaders. Our November guest will be Terry Kouba, Alliant Energy Senior Vice President of Utility Operations and President of the Iowa energy company. "Inside the CEO Studio" is designed to share ideas, trends, and best practices in leadership, management, innovation, and personal success stories and strategies to enhance your own personal and professional development.