The Dubuque Area Chamber of Commerce and Julien's Journal congratulate the newest Chamber members on their ribbon cuttings. We support these new businesses as a part of our community and wish them success.
Ribbon cutting ceremony celebrating the grand re-opening at the Dairy Queen located at 4039 Pennsylvania Ave. Rainbo Oil Company is family owned and community focused. Over the past 25 years, Rainbo – the parent company of Kwik Stop – grew to offer four local Dairy Queen Restaurants and Fazoli's in Dubuque. Dairy Queen on Pennsylvania is celebrating its grand re-opening. Nationally, Dairy Queen has diversified and in addition to its world famous soft-serve, it's now home to a complete menu featuring Fan Food and many Royal Treats including the beloved Blizzard menu. Visit DairyQueen.com.
Ribbon cutting ceremony celebrating 7 Hills Brewing Company Event Center which is tucked away in the Historic Millwork District. The 7 Hills Event Center offers beautiful architecture, unique photo opportunities, and convenient lodging. This stunning space is a tribute to Dubuque's industrial past. Their 4,500 Sq. Ft. event center is located adjacent to their brew pub. Featuring floor to ceiling windows, open layout, and beautiful restored hardwood floors. Join them for your next event. Located at 1098 Jackson St., Dubuque, visit their website at 7Hillsbrew.com.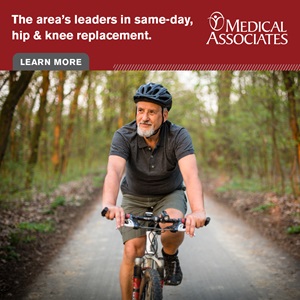 Ribbon cutting ceremony celebrating Wicked River Event Production. Wicked River Event Production is a Dubuque based company that provides event planning and production services for anything from dinner parties and weddings to corporate meetings, conferences, non-profit fundraisers, and more. Visit their website at WickedRiverEvents.com.
Ribbon cutting ceremony celebrating Classy & Chic Boutique! Opening a boutique was a lifelong dream for owners Monique Butcher and Donna Weber. That dream is now a reality with the opening of Classy & Chic Boutique a women's clothing boutique. Their boutique offers a wide variety of the latest women's fashions from shoes to hats and everything in between. Located at 1065 Jackson St. in Dubuque, visit their website at ClassyandChicBoutique.net.