The Dubuque Area Chamber of Commerce and Julien's Journal congratulate the newest Chamber members on their ribbon cuttings. We support these new businesses as a part of our community and wish them success.
Congratulations on the ribbon cutting ceremony celebrating the newly renovated Country Inn & Suites! Located off Highway 20, the Country Inn & Suites® by Radisson, Dubuque, IA is just five miles from downtown venues like the Five Flags Center and the National Mississippi River Museum & Aquarium. Out-of-state guests appreciate the proximity to Dubuque Regional Airport (DBQ), which is a quick 10-mile drive on main highways.
Congratulations to Claire Damgaard with New York Life Insurance Company on her Chamber ribbon cutting! Claire helps clients understand their options and achieve their goals. Every client is unique, so together she will help develop a personalized approach that meets today's needs and tomorrow's as well.
Ribbon cutting ceremony celebrating Wicked Dame, located at 214 W 1st St, Dubuque, IA! It's the place around the corner, your "neighborhood wine bar," where you want to stop and stay a while enjoying your favorite libation as you catch up with old friends and familiar faces – maybe even making new ones over great conversation
November Ribbon Cuttings
Diamond Jo Casino celebrated a Chamber ribbon cutting ceremony, celebrating their new FanDuel Sportsbook adding sports betting to their casino! You can bet moneylines, over/unders, props, and more, all at FanDuel Sportsbook. FanDuel is located at the south entrance of the Diamond Jo Casino.
Kendall Hunt Publishing Co. celebrated their 75th anniversary and commemorated this milestone with a Chamber ribbon cutting followed by Business After Hours.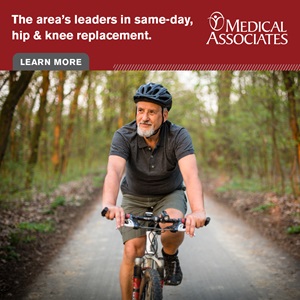 Delta 3 Engineering, Inc. celebrated their Chamber ribbon cutting ceremony for the opening of their new office in Dubuque! Delta 3 Engineering is a full service engineering and architecture firm located in Platteville, WI. Their firm specializes in civil/municipal and environmental engineering, structural engineering, architecture, grant writing and financial assistance, land development and planning, and land surveying services.
Backpocket Brewing celebrated a ribbon cutting ceremony for the opening of their Beercade! This new "beercade" in Dubuque's Millwork District aims to blend the advantages of adulthood with the best parts of being a kid. The new offering will boast 50 games, many of which will offer a hint of nostalgia to players.
A ribbon cutting ceremony marked the opening of Hot Diggity Dogz and was celebrated by the Chamber and community. Wes Rainer is the owner and operator of his food cart, Hot Diggity Dogz!
Congratulations on the ribbon cutting ceremony celebrating the opening of GreenState Credit Union in Dubuque, IA. Organized in 1938, GreenState Credit Union has grown to be the largest credit union in Iowa by creating lasting value for our 195,000 members.
Congratulations on the ribbon cutting ceremony celebrating The Comedy Bar & Southern Ego! The Comedy Bar and Southern Ego are two new concepts joining the Millwork District located on the lower level of the Novelty Iron building. The menu will feature southern favorites from Chef Gerron's restaurant concept, Southern Ego, located just above The Comedy Bar, near the main lobby.
The Chamber hosted a ribbon cutting ceremony celebrating Duluth Trading Company and their new distribution center in Dubuque.