The Dubuque Area Chamber of Commerce and Julien's Journal congratulate the newest Chamber members on their ribbon cuttings. We support these new businesses as a part of our community and wish them success.
Ribbon cutting ceremony celebrating Orangetheory Fitness, 2515 NW Arterial. More energy, more strength, more results. Orangetheory is scientifically designed to give you exactly that. Every workout includes a unique combination of cardiovascular power and strength training to change your body at the cellular level, so you can live a longer, more vibrant life.
Ribbon cutting ceremony celebrating Dimensional Brewing Company, 67 Main St. "What Dubuque makes, makes Dubuque." In a city with a rich history of brewing beer dating back to the late 1800s, Dimensional is proud to continue this great tradition of original hand crafted beer. They are looking forward to serving you. Cheers!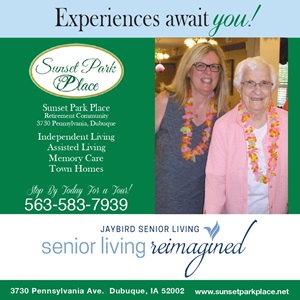 Ribbon cutting ceremony celebrating Melaleuca, The Wellness Company! Ribbon Cutting took place in the Chamber boardroom, 300 Main St., First Floor, Dubuque.
Ribbon cutting ceremony celebrating The Salvation Army at 1099 Iowa St. will take place on Thursday May 16.