Premier Bank is pleased to announce the promotion of the following employees:
Mat Langenberg has been promoted to Executive Vice President (EVP), Senior Lender. Langenberg has been an integral part of the Premier Bank team for the past 22 years and has served in a variety of roles relating to commercial lending. Most recently serving as Senior Vice President, Senior Loan Officer, Langenberg's contributions have been instrumental to not only driving the growth of the Bank, but also shaping a successful commercial lending department. Langenberg will continue to be closely involved in day-to-day operations, while providing executive leadership across all lending functions at Premier Bank. Langenberg is a 1994 graduate of Loras College in Dubuque, IA, and 2006 graduate of the Graduate School of Banking at the University of Wisconsin-Madison.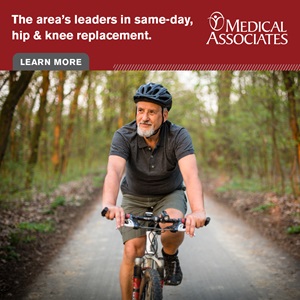 Molly Valaskey has been promoted to Senior Vice President (SVP), Retail Banking Officer. Valaskey joined Premier Bank in January of 2008 as a Personal Banker before being promoted with management responsibility of Premier's branch operations, as well as management of Premier's sales, service, and training programs. Valaskey's expertise, insight, and energy have had a profound and positive impact on Premier Bank. Valaskey has now assumed full responsibilities for all Retail business lines at Premier Bank. Valaskey is a 2000 graduate of Iowa State University in Ames, Iowa, and 2019 graduate of the Graduate School of Banking at the University of Wisconsin-Madison.
Kevin Corpstein has been promoted to Network Administrator. Corpstein joined Premier Bank in 2011 as Proof Operator. Corpstein soon moved into an Operations Associate role where he spent approximately six years. Corpstein began assisting in the IT department mid-2017, and became a full-time IT Support Specialist in 2019. Corpstein has gained extensive knowledge within the bank operations team and his growing skillset in IT has allowed him to assume additional IT responsibilities. Corpstein attended Northeast Iowa Community College in Peosta, IA.