In just under one year of campaign fundraising, Holy Family Catholic Schools has achieved its $25 million Platform for Excellence campaign goal, representing the largest fundraising effort in the organization's history.
The campaign was publicly launched in April 2021, following a silent phase, which raised more than $20 million in the first four months of the year. The strong launch was attributed to an anonymous $10 million matching-gift pledge and a highly philanthropic community of supporters. The final $5 million was achieved in the six months following, with the help of an additional $2.25 million in matching gifts pledges from campaign volunteers and others.
To maximize the impact of donor support, the organization's advancement office and a volunteer campaign committee opted for an in-house approach to campaign coordination and materials development – a decision that saved the organization $500,000 or more for professional campaign consultation.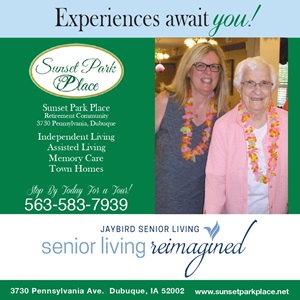 "This campaign has been a true grassroots community effort," said Institutional Advancement Director Bob Noel. "I can't thank our volunteer leadership team enough for their extraordinary investments of time, talent and treasure in support of this campaign.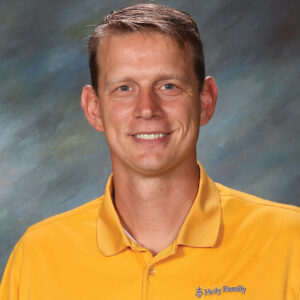 Chief Administrator Phil Bormann expressed his appreciation to Holy Family faculty and staff in celebration of the campaign's success. "I want to talk to you about why people gave; why we were able to reach a $25 million goal. The 'why' is you. From those rocking babies in our early childhood centers to those working with high school students at Wahlert Catholic and every place in between. People love and appreciate the hard work you do every day.
Earlier this year, Holy Family unveiled the first of many campaign-funded initiatives, with the renovation of its Central Campus to accommodate Our Lady of Guadalupe Spanish Immersion School. More information about the campaign can be found at HolyFamilydbq.org/platform.