The United States Department of Agriculture's Natural Resource Conservation Service (NRCS) is partnering with Northeast Iowa Community College and eight Midwest community colleges to support hands-on student learning in the field, develop future conservation-minded farmers and ranchers and cultivate more graduates interested in pursuing careers with NRCS.
In late September, representatives of the Community College Alliance for Agriculture Advancement (C2A3) and NRCS held a virtual ceremony to formally sign a national memorandum of understanding to develop a cooperative framework to enhance and accelerate training and adoption of technologies and best practices for improved agricultural productivity and natural resources stewardship.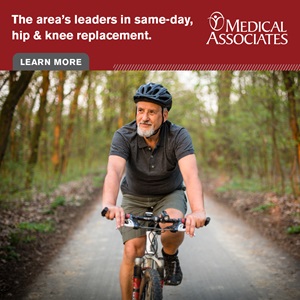 All C2A3 member institutions, including NICC, have college farms and are able to utilize their land resources for the implementation of conservation practices on the ground to help educate and inform students and producers. The goal of the cooperative agreement between the entities is to not only accelerate the adoption of conservation practices through the education of current, two-year agriculture students, but to also disseminate information to the broader community through field days and other college events and partnerships. In addition, the colleges are utilizing the network to share resources, knowledge and expertise.