On Wednesday, August 19, just shy of $6,800 in classroom grants were awarded to 16 public school teachers throughout the Dubuque Community School District (DCSD) thanks to the Judi Chandlee Tribute to Teachers Endowment. These grants will impact thousands of students in the public schools.
The gifts will provide much needed funding for supplies, equipment, and innovative educational experiences throughout the district. The grants are funded by the family and friends of Judi Chandlee, a beloved Eisenhower Elementary teacher, who passed away in 2011.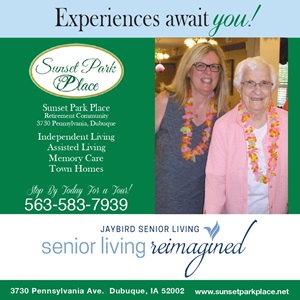 The 2020 Judi Chandlee Tribute to Teachers recipients are:
Courtney Weydert, Prescott Elemetary – Bee-Bots: Coding in Literacy
Frannie Smith, Marshall Elementary – Book Club
Rosie Godel, Audubon Elementary – Books and Material for Sight Word Growth
Anne Murphy, Eisenhower Elementary – Diverse Children's Literature
Melanie McDonough, Prescott Elementary – Engage and Play through Osmo Genius
Tamra Standorf, Bryant Elementary – Fluent in Forth
Melinda Janes, Irving Elementary – Interactive Books and Work Binder
Laura Oberfoell, Hoover Elementary – Just Right Books
Sara Jones, Audubon Elementary – Morning Bins – A Soft Start for the Day
Teri Caldwell, Kennedy Elementary – Picture Book Collection to Promote Race and Tolerance
Jeannie Bergquist, Audubon Elementary – Document Camera
Kelly Neuman, Carver Elementary – Show Me that Number
Scott Lammer, Irving Elementary – Student Created Professional Matting
Mary Jane Meade, Marshall Elementary – Varied Practice Reading
Jill Duggan, Thomas Jefferson Middle School – Yamaha Digital Piano with Bench
An additional $100 classroom grant was presented to the Dubuque Educator's Association "Teacher of the Year", Charles Schmeichel at Kennedy Elementary.