Dupaco Community Credit Union will take another step in its exhaustive two-year search for a new operations center location to meet its rapidly growing number of members and employees: Its board of directors said the credit union is finalizing its due-diligence process to acquire and revitalize a vacant manufacturing building in Dubuque's resurging Historic Millwork District.
The potential adaptive redevelopment of the building known as "Voices" at the corner of 10th and Jackson Streets, could include office, education, and entertainment space in the 174,670 square-foot, five-story building. In addition to the five floors, the building also includes a basement.
As part of the process, the Dubuque City Council will consider terms of a development agreement with the credit union. Meanwhile, Dupaco will continue its architectural, programming, and financial analysis of the property, according to Dupaco President/CEO Joe Hearn.
Federal, state, and local historic and economic development incentives could reduce the estimated overall project cost of $37 million to around $24 million.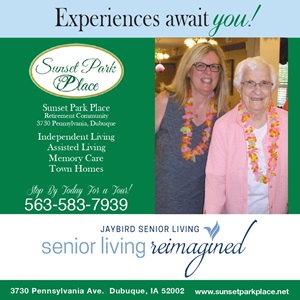 If the project proceeds, Dupaco potentially would occupy the building's top three floors by late 2020, according to Hearn.
In addition to credit union operations, he said the building's first and second floors could feature a mix of retail, entertainment, and community space. Plans include a public walkway through the building that would connect 11th and 10th Streets and align with the Caradco Courtyard's access to 9th St.
The new location will allow staff to increase their community involvement – a key employee retention and recruitment attribute for Dupaco, according to Hearn.