Dubuque County Fine Arts Society will host the 43rd DBQFest August 6-7 and are looking for all visual artists from Dubuque and the surrounding area to apply for the art fair and fill the park. Artists Awards are given to First, Second, and Third place. The DBQFest Art Fair Judge is an independent agent from the tri-state area. Artists are honored at an artists appreciation reception on Saturday evening. Artist applications are being accepted now through May 31, 2022. Visit DBQFest.com/artists and apply today. DBQFest offers two scholarships for emerging artists. Email Director@dubuquefest.org for scholarship application.
This year, is the debut of the Ironside Stage, named for our past director Mike Ironside. Musicians interested for Saturday and Sunday can visit DBQFest.com/music/ now to apply.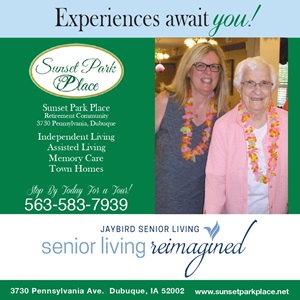 Food trucks and vendors interested in working the festival are invited to apply. Applications are due June 15, 2022 and available here at DBQFest.com/food.
This year DBQFest wants to have Dubuque Community organizations in the park as well; do you have services and information you want to spread to the right people? Please email director Ali Levasseur at Director@dubuquefest.org to talk about hosting a booth. Preference will be given to nonprofit organizations. Visit DBQFest.com for more information.