Bluff Strokes will hold its 6th annual paint out Sunday, September 17, through Saturday, September 23. Sixty artists from around the country have been juried into the event and will spend a week painting Dubuque scenes.  Over 500 paintings will be hung in Steeple Square for a Patron Preview Party on Friday evening and a public sale on Saturday. $16,000 in prize money will be awarded for top paintings in a variety of categories.
Plein air (on-site) artists paint quickly because of changing light. They paint their "impressions" of scenes we see every day and show them to us from a new point of view. Their art can have emotional power – a young Bluff Strokes patron once commented, "I never attended an art opening before and I didn't know it would make me cry."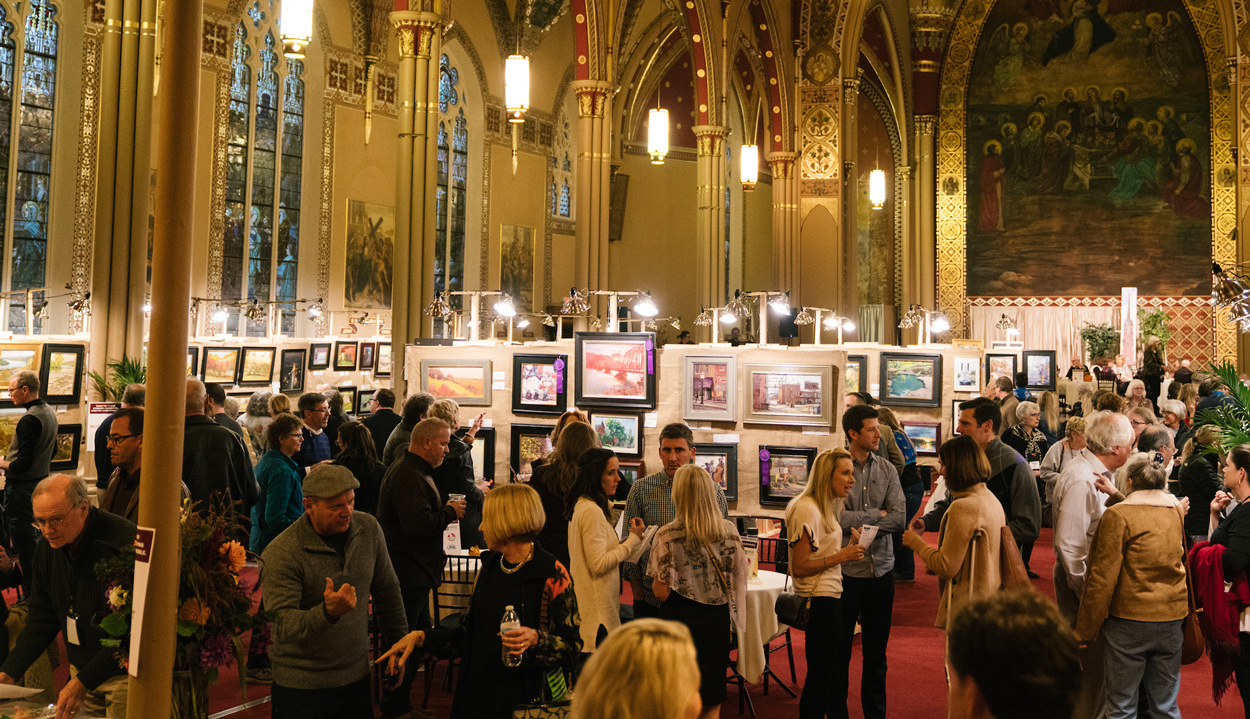 Plein air painting is a popular and growing national movement. It has fostered competitive paint outs throughout the country and created a market for workshops to help develop skill levels. Bluff Stokes Paint Out has become a major event on the Midwest plein air art circuit, attracting artists who have won national awards and been featured in national art magazines. Check out participating artists at Bluffstrokes.org/participating-artists. You might fall in love with a particular artist's style and want to find their work at the weekend sales!
Bluff Strokes also conducts multiple artist workshops each year. Plein Air Painters of Dubuque and Dubuque Urban Sketchers both emerged out of Bluff Strokes workshops. As a special offering prior to the 2023 paint out, past judge Kathleen Newman will be offering a 2 day (September 15-16) workshop on sketching in nature. Info can be found at Bluffstrokes.org/workshops.

Bluff Strokes is an Affiliate of the Dubuque County Fine Arts Society.
Paint Out sponsors: Key City Vision Center, Premier Bank, Hirschbach Trucking, Steeple Square, Gronen Properties, Conlon Construction, Andy and Debi Butler/Cottingham and Butler, McCoy Group, Lerdahl, and Gigantic.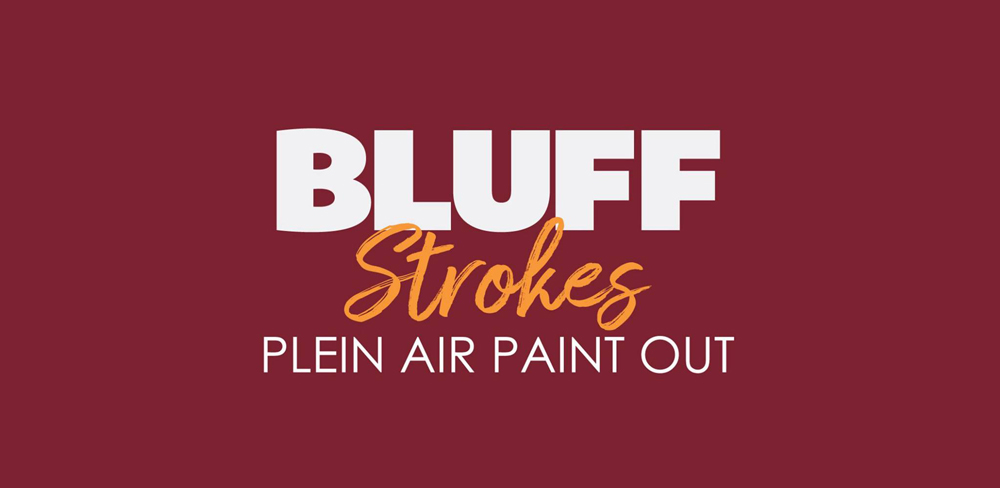 SKETCHING IN NATURE WORKSHOP
Thursday noon, September 14, through Saturday, September 16
Learn to explore the beauty of nature through sketching and watercolor with Kathleen Newman, past Bluff Strokes Paint Out judge.
NOCTURNE PAINT OUT
Tuesday, September 19
5 PM-11PM
Artists will set up throughout Dubuque to paint nighttime scenes. Look for them around interesting light, particularly near lit signs and buildings (bars, restaurants, Main St, the Millwork District).
QUICK PAINT
Wednesday, September 20
8:30 AM-11:30 AM
This is a 2 ½ hour timed paint. Artists will register at Steeple Square in the morning and fan out from there; look for them in that area as well as downtown and along the riverfront.
PATRON PREVIEW PARTY
Friday, September 22
6 PM-9 PM @ Steeple Square (15th & White)
Get the first opportunity to see the winners and buy your own original painting! Patron Passes are $150 for (2) to attend and include a $100 Art Voucher applying to a purchase of art. Heavy hors d'oeuvres (Brazen), wine, and beer (Jubeck's) included; also live music! Purchase Patron Passes at Premier Bank locations and River Lights Bookstore.
PUBLIC SALE
Saturday, September 23
9 AM-4 PM @ Steeple Square (15th and White)
Everyone welcome! Come see and purchase paintings created over the previous week. Fresh paintings from the Farmers' Market will be arriving as the artists finish their morning work. For those attending the Friday Patron Party, come back to see new art right off the easels!