by Danielle Phillips
When you hear the word "home," what do you think of? Is home a place? Maybe for you home is a person, or a group of people. What about a treasured object, like a family heirloom? Ask ten different people what they think of as "home," and you're sure to get ten different answers! There are so many ways to express that feeling of "home," each reflecting a different perspective, different values, a different life.
In an effort to portray this multifaceted experience of "home," the Dubuque Chorale, their chamber choir Cadenza, and both of the Dubuque Chorale Children's Choirs present their fall concert, Reflections of Home, a program in special collaboration with Opening Doors of Dubuque. Choral selections will be featured along with soloists, and, as the Chorale's partner organization, Opening Doors will join the musicians onstage to promote their annual "Attitude of Gratitude" fundraiser coming up in November.
But wait, both of the Dubuque Chorale Children's Choirs? Yes, there are two now! The vast amount of eager young singers ready to join the Children's Choir this fall occasioned the formation of a second group. As of fall 2022, the Dubuque Chorale Children's Choirs consist of the Legati Singers, an intermediate choir under the direction of Karmella Sellers, and the Staccati Singers, a preparatory choir directed by Victoria Bausman.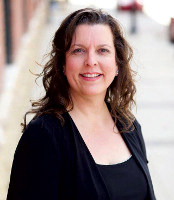 "There are children singing in this concert, so everyone should want to see that!" joked Director Sellers when asked why audiences should come to Reflections of Home. "Seriously though, this fall we have added an additional children's choir, the Staccati Singers, and this concert will be their debut performance. Besides, you can't really have the concept of 'home' without kids, can you?"
Children certainly figure in many folks' conceptions of "home," and providing housing opportunities for children whose parents are struggling is a mission of Opening Doors, the Chorale's partner organization for this concert. Opening Doors is a nonprofit organization in Dubuque that helps women and children who are experiencing homelessness, providing goal-setting and life skills training that enable them to achieve their full potential.
"Each woman who finds the strength to enter our doors is looking for change," stated Ann Lorenz, Opening Doors' Development & Marketing Director. "They bring along their unique circumstances, challenges and roadblocks that stand in the way of achieving a place to call their own. Having a home of their own gives our clients a sense of belonging, security, stability, and pride. This achievement also restores their dignity."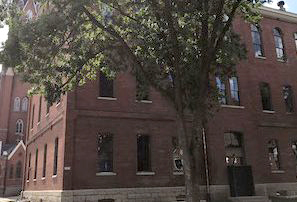 A vital part of Opening Doors' project is the Francis Apartments (currently owned by Steeple Square), which is the performance venue for Reflections of Home. Formerly the site of St. Mary's Parish and now once again a hub for celebration and community empowerment in Dubuque, Steeple Square works closely with Opening Doors to facilitate their mission throughout the community.
"Opening Doors has 8 of the 12 [Francis] Apartments [owned by Steeple Square] for our permanent supportive housing program," Lorenz continued. "Later this year, Opening Doors will take over the ownership of this building, allowing us to serve more of our residents with safe, affordable housing. Residents also utilize the daycare at the Marita Theisen Childcare Center, located on the Steeple Square campus."
Dubuque Chorale Artistic Director Dr. Amanda Huntleigh felt that Steeple Square was ideal for a concert that recalls a sense of home.
"As a landmark of our historic downtown, [Steeple Square] evokes reminiscence of the past and the (re)imagination of past staples into treasures of the present," Huntleigh explained. "[By attending Reflections of Home], audiences will experience the multi-generational music making across our two children's choirs, Chorale, and Cadenza. Music and mutual musical experiences help to create community, so please join us as we take you through the many reflections of home."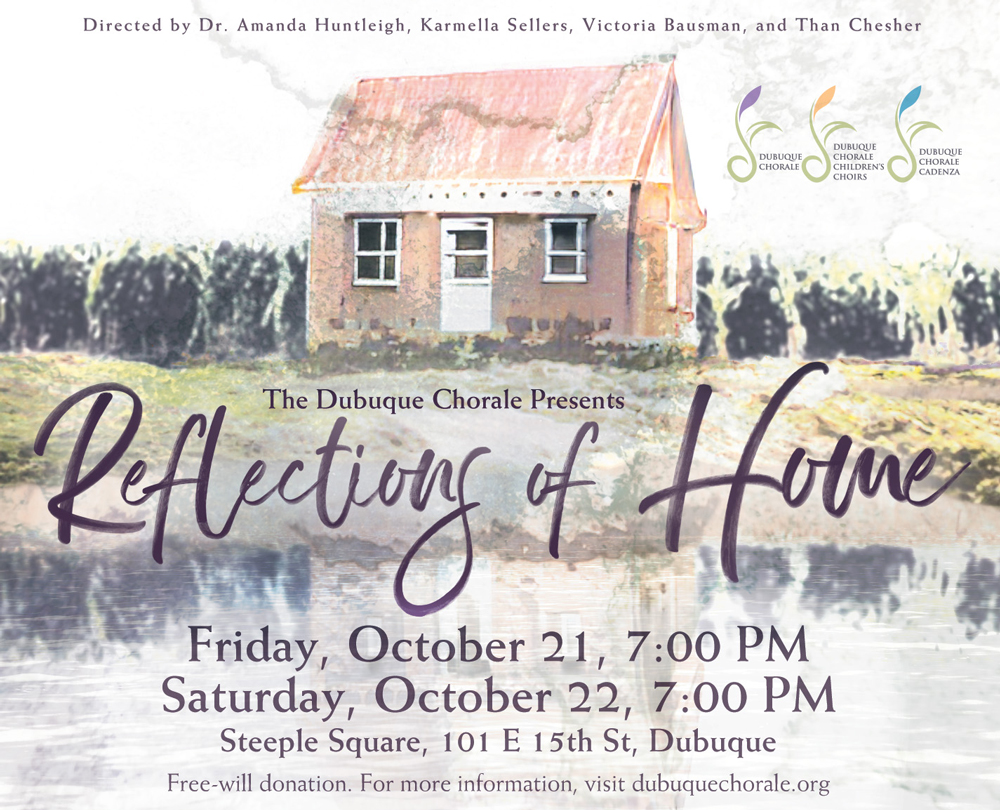 Come visit Reflections of Home at 7 PM on Friday, October 21, or at 7 PM on Saturday, October 22, in Honkamp Hall at Steeple Square, 101 East 15th Street, Dubuque. Raffle tickets for two seats at Opening Doors' fundraiser "Attitude of Gratitude" will be available for purchase in addition to a selection of beverages. There is no charge for admission; freewill donations will be accepted.
For further details, visit DubuqueChorale.org.