by Danielle Phillips
At the Dubuque Chorale's recent 50th Anniversary Concerts this past May, former Artistic Director Fran Vogt (2006-09) was asked to make a few remarks regarding his tenure with the organization. During his speech, he mentioned an exchange he'd heard recently in which a question was posed. The question was this: "Why do we sing in chorus?"
And the answer Fran Vogt supplied? "We sing in chorus so we can know there is unity somewhere."
For a lot of folks, unity somewhere – in fact, unity anywhere – is something that feels like it's in short supply these days. Many of us find ourselves striving for any opportunity to feel like a part of a community where we're supported and welcomed. Many feel like the chances for true togetherness are few and far between. Where, then, is this place where we can come together with others? Where can we unite as one? Where can we go to feel this fellowship?

In the spirit of a community wide celebration of unity, the Dubuque Chorale presents SongFest 2022, a collaborative choral event designed to let audiences preview music they can look forward to hearing in the upcoming concert season. This year, the Chorale, its chamber choir Cadenza, and other local and collegiate choirs will be performing selections chosen from their 2022-23 repertoire. Participating groups include the Julien Chamber Choir, Heartland Harmony, the Music Men Barbershop Chorus, and choirs from Clarke University, Emmaus Bible College, the University of Dubuque, and the University of Wisconsin-Platteville.
SongFest is a wonderfully unique experience for concertgoers. It's a great chance for them to get a taste of the variety of choral music styles and groups available in the area, and make plans to hear them again. For those who might be seeking a place to sing with others, it offers the possibility to find a new musical home. Dedicated patrons of the arts in and around Dubuque will love this opportunity to support so many musical organizations just by going to one single concert.
It's not just audiences who will find SongFest engaging, however; it's an important occasion for the singers, too.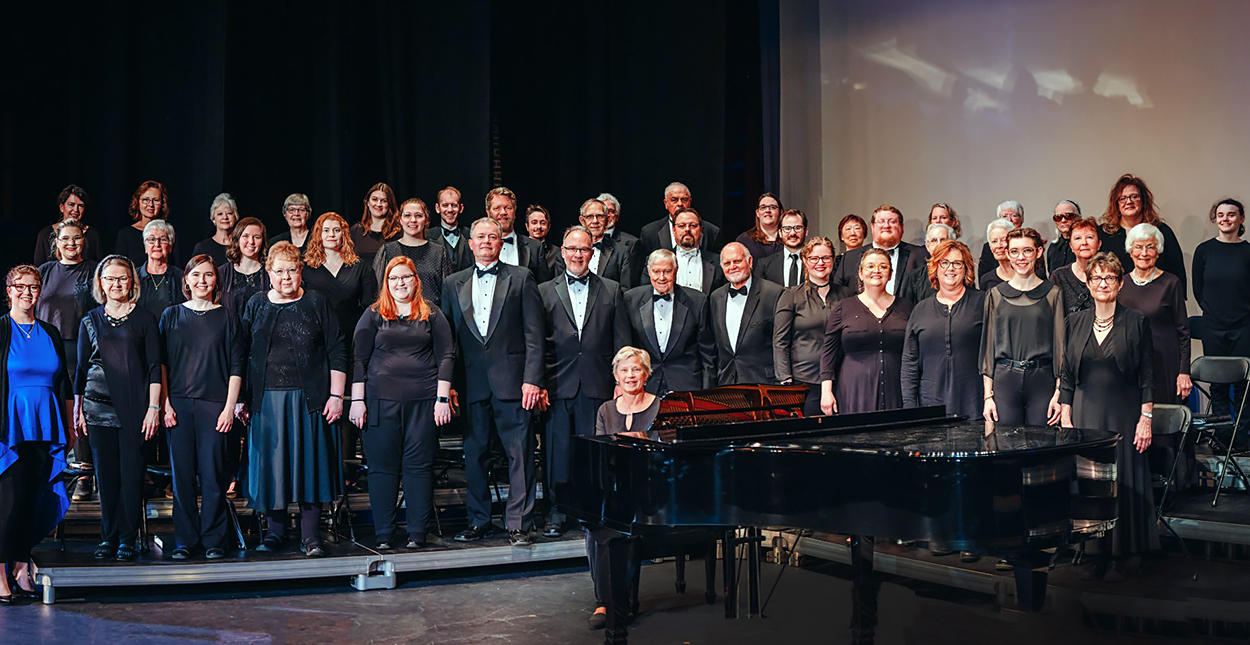 "As the Dubuque Chorale, we are able to proudly facilitate connection and collaboration among varied choral musicians across Dubuque – showing college students that singing can be a lifelong activity," confirmed Dr. Amanda Huntleigh, the Chorale's Artistic Director since 2018.
In essence, SongFest provides a way for singers of all ages, backgrounds, experience levels, and performance styles to come together, learn from each other, and appreciate the joy of choral singing. SongFest used to provide this uncommon experience every year, because it was originally conceived as an annual event. Of course, due to the global pandemic some changes had to be made, and now SongFest hasn't taken place since 2019.
This fact is not lost on Huntleigh, who explained, "This will be our first time connecting with Dubuque collegiate and community groups since the start of the pandemic."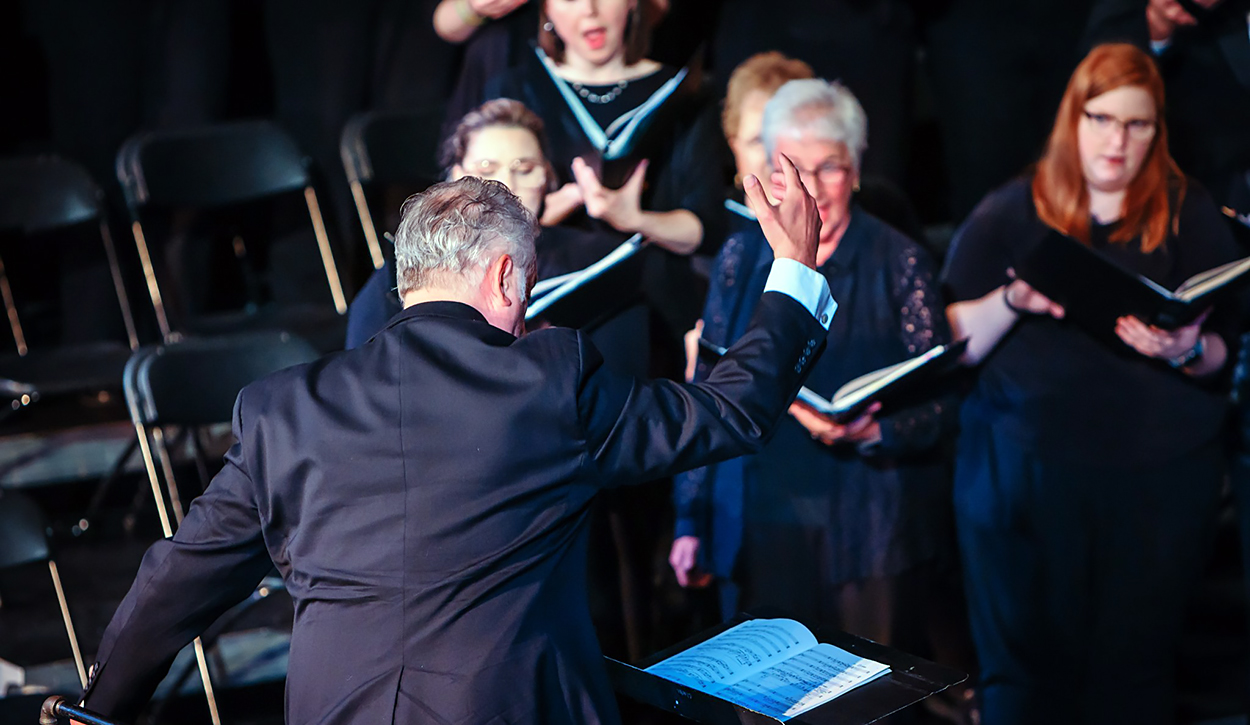 Bringing so many musicians together for a collaboration they've done before (like SongFest) might even give the sense that things are returning to normal, another feeling that's been in short supply for quite a while now! Huntleigh agrees, "That sense of normalcy after a hiatus seems novel."
As SongFest tradition dictates, this year's concert will conclude with all choirs combining to form a mass chorale for a performance of Locus iste by Anton Bruckner. This piece, in which hundreds of voices raised in song will ring through Heritage Center's John and Alice Butler Hall, is a must-see event for every music lover in the Dubuque area!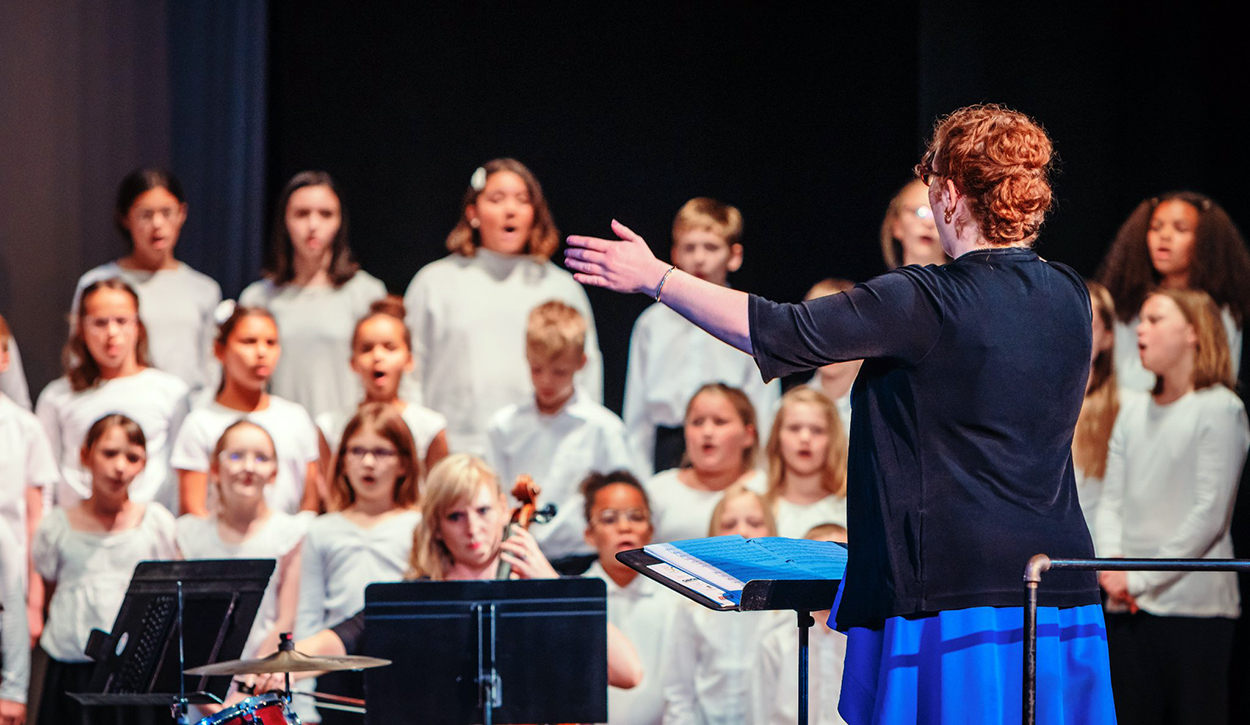 SongFest 2022 will be performed at 7:30 PM on Saturday, September 24, in John and Alice Butler Hall at the University of Dubuque's Heritage Center, 2255 Bennett Street, Dubuque. Adult admission is $15; youth admitted free of charge.Tickets may be purchased through Farber Box Office by calling (563) 585-SHOW (7469) Monday through Friday, 11 AM to 2 PM, or by visiting HeritageCenter.VBOTickets.com/events.
To learn more about SongFest or the Dubuque Chorale, go to DubuqueChorale.org.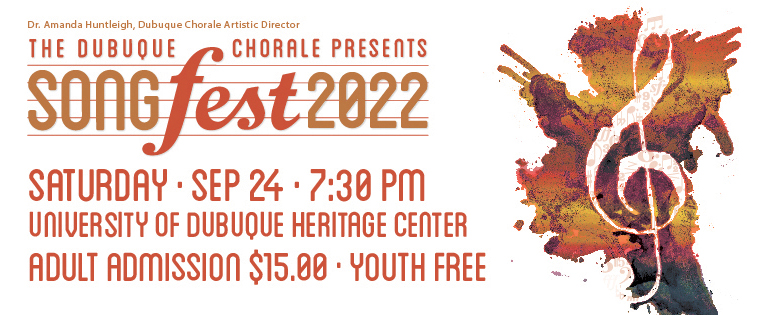 Reflections of Home
Friday & Saturday, October 21-22
7 PM @ Steeple Square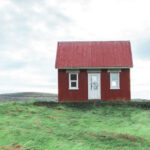 Come home to beautiful music! Join the Dubuque Chorale, their chamber choir Cadenza, and the Dubuque Chorale Children's Choirs as they present Reflections of Home, a concert in special collaboration with Opening Doors of Dubuque.
The program will feature choral selections along with soloists, and, as the Chorale's partner organization, Opening Doors will join the musicians onstage to promote their annual "Attitude of Gratitude" fundraiser coming up in November.
Raffle tickets for two seats at "Attitude of Gratitude" will be available for purchase in addition to a selection of beverages. Reflections of Home will be performed at 7 PM on Friday, October 21, and at 7 PM on Saturday, October 22, in Honkamp Hall at Steeple Square, 101 East 15th Street, Dubuque.