UnityPoint Clinic Cardiology will now offer appointments for both Dr. Tauseef Khan and Dr. Timothy Martin at Midwest Medical Center in Galena, IL. Patients who have utilized UnityPoint Clinic Cardiology services at Finley Hospital in Dubuque are welcomed to seek care closer to home by scheduling an appointment with Dr. Khan or Dr. Martin at Midwest Medical Center in Galena.
To get on Dr. Khan or Dr. Martin's monthly rotation at Midwest Medical Center, call UnityPoint Clinic Cardiology at (563) 589-2557 and ask to schedule an appointment in Galena.
Dr. Khan's medical degree and internship were completed at Mayo Hospital in Pakistan followed by a residency and cardiology fellowship at Wright State University in Dayton, OH.
In addition, Dr. Khan also completed an Interventional Cardiology fellowship at the University of Nebraska Medical Center. Dr. Khan is board certified in general, interventional, and nuclear cardiology, and also in echocardiography.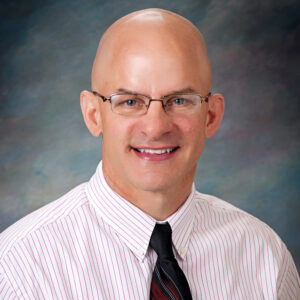 Tim Martin, MD, is an interventional cardiologist with UnityPoint Clinic Cardiology. He sees adult patients for a variety of heart conditions including high blood pressure, coronary artery disease, cardiac diagnostic testing services (such as EKGs), preventative heart care, heart failure, and catheterization procedures which involves the opening of blocked arteries. He also sees children who have heart murmurs, are experiencing chest pain or fainting episodes.
Dr. Martin completed his medical degree at University of Iowa and his internal medicine residency at William Beaumont Army Medical Center – El Paso. He completed his cardiology fellowship at Brooke Army Medical Center – San Antonio. His interventional cardiology fellowship was completed at the Iowa Heart Center in Des Moines. Dr. Martin is board-certified in cardiology, interventional cardiology and internal medicine.