The University of Dubuque Heritage Center is delighted to unveil the 2021-2022 Live at Heritage Center Performing Arts Series.
"We plan to be at full seating capacity as we welcome audience members back to celebrate the social phenomenon of sharing live performances together. There is something for everyone this season," said Thomas Robbins, executive director of Heritage Center.
Appropriately named "Artistically Resilient," the series' lineup highlights a variety of cultural and social perspectives with shows including Sampson Brothers, an Indigenous music/dance duo; If Beale Street Could Talk; and The American Soldier Solo Show along with holiday specials such as A Very Electric Christmas and Christmas at Heritage Center "O Come, All Ye Faithful."
Subscription orders and individual tickets for fall semester events are available for purchase online now at dbq.edu/heritagecenter. Online fees are waived until the Farber Box Office opens on Monday, Aug. 2. From that date forward, subscription orders and individual tickets may be purchased at the Farber Box Office, Heritage Center, University of Dubuque, 2255 Bennett Street; by calling 563.585.SHOW; or by visiting dbq.edu/heritagecenter.

Patrons may choose four to seven fall semester events to customize a series ticket package at a discount between five to 20 percent. Patrons may also add special events, noted below, to a series ticket package at a discount. Other subscriber benefits include discounted companion tickets, priority seating, reduced fees, payment plan options, and advance purchasing privileges.
The Farber Box Office is open from 11 a.m. to 2 p.m. Monday, Aug. 2, through Friday, Aug. 13. Regular box office hours of 10 a.m. to 5 p.m. and 90 minutes prior to events begin Monday, Aug. 16.
Order forms are available online at dbq.edu/heritagecenter and the Farber Box Office. To request a season brochure, please call the Farber Box Office at 563.585.SHOW.
Spring semester events will go on sale in November.
All performances are located in John and Alice Butler Hall, Heritage Center.
FALL 2021 PERFORMING ARTS SERIES SCHEUDLE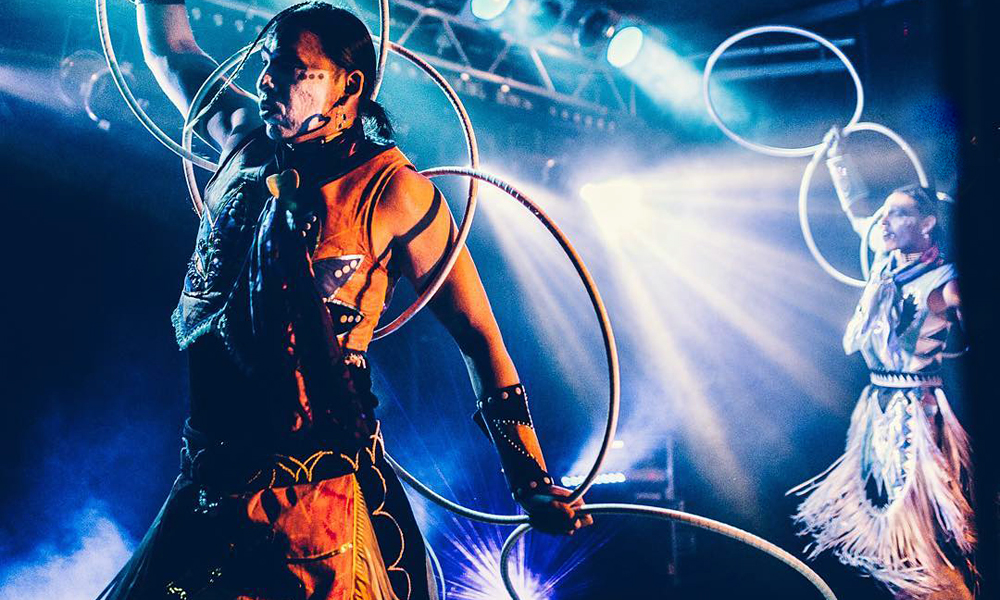 The Sampson Bros., Indigenous Music/Dance Duo with Special Guest Frank Waln
7:30 p.m. – Wednesday, Sept. 1, 2021
Performing Native hoop dance to hip-hop, two Minneapolis brothers have revitalized an age-old tradition. Lumhe and Samsoche Sampson (Mvskoke Creek/Seneca) have been hoop dancing for nearly 30 years. The duo strives to give back to their tribe by promoting cultural pride, unity, and hope by setting a positive example through art, music, and dance. Award-winning Sicangu Lakota hip-hop artist and music producer from South Dakota's Rosebud Reservation, Frank Waln, guest stars sharing his music, rap, and spoken word. Witness and experience Indigenous hoop dance from a unique perspective through evolutionary artistry from these 21st century warriors.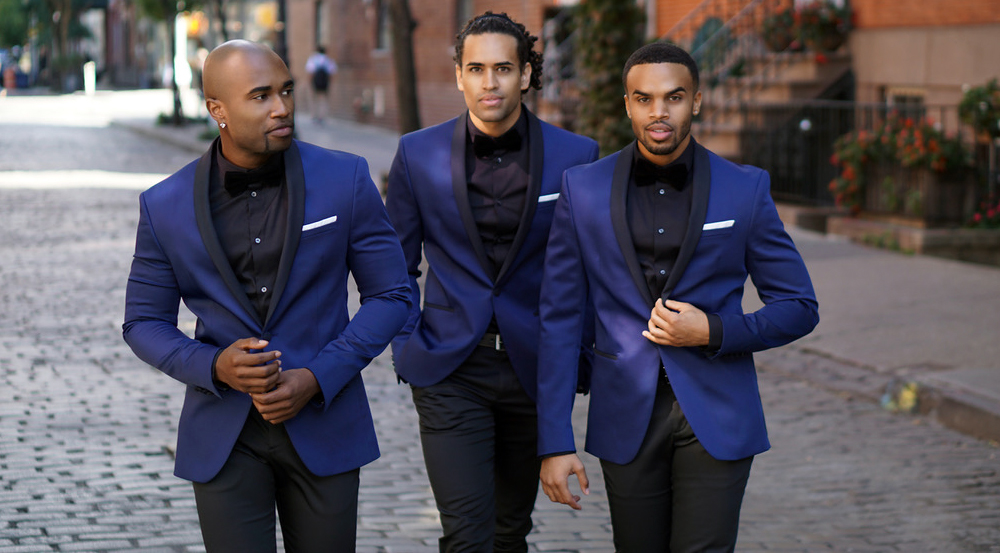 Uptown: Motown Remixed
7:30 p.m. – Friday, Sept. 17, 2021
Direct from NYC, the epicenter of contemporary pop and soul, and with humble beginnings in Harlem, Uptown is a group of young men who combine the smooth stylings of old-school R&B with today's hits. Each singer is a soloist who brings crowds to their feet singing along. An Uptown show exudes freshness and fun in a way all ages enjoy. Backed by a tight four-piece band, this trio of young Temptations with moves like the Jackson 5 and the energy of Bruno Mars offers a performance with modern style and irresistible swagger. Witness classics like "My Girl," "I Want You Back," and "Uptown Funk," all reimagined with youthful passion and exuberance.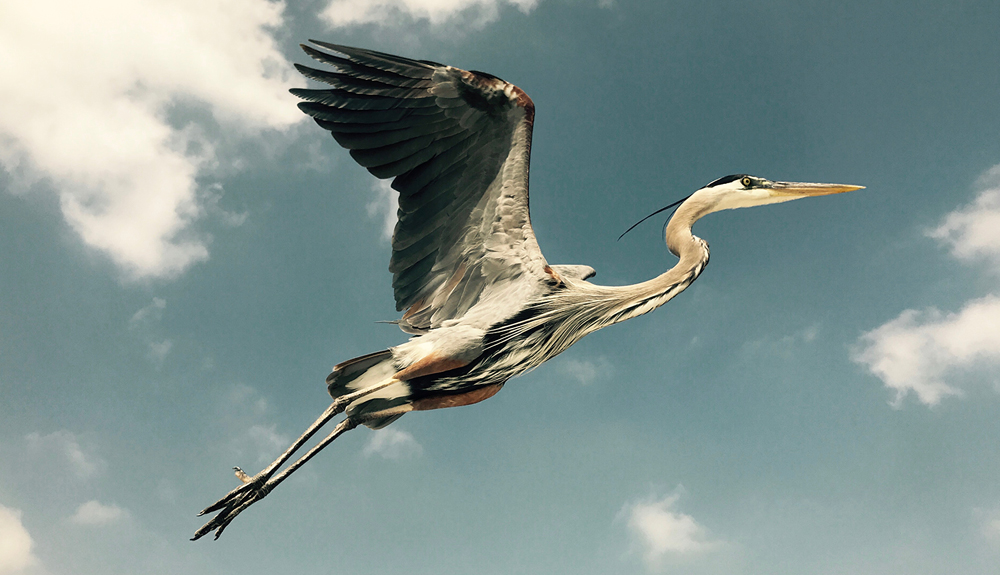 The Living Coast with Montopolis – Film, Songs, and Stories from the Texas Gulf Coast
7:30 p.m. – Thursday, Sept. 23, 2021
The Living Coast performance combines original music, live narration, and cinematic images of the Texas Gulf Coast. Surfers and sailors, shrimpers and oilmen, poets and scientists all share their stories about this complicated region of serene beauty, vast industry, and incredible contradictions. Montopolis is an indie chamber music group from Austin, Texas, that performs the works of composer Justin Sherburn. This is an engaging, multi-media event that combines live music with video and interactive story telling meant to inspire people from all walks of life to consider how best to steward the land and the ocean for the next generation.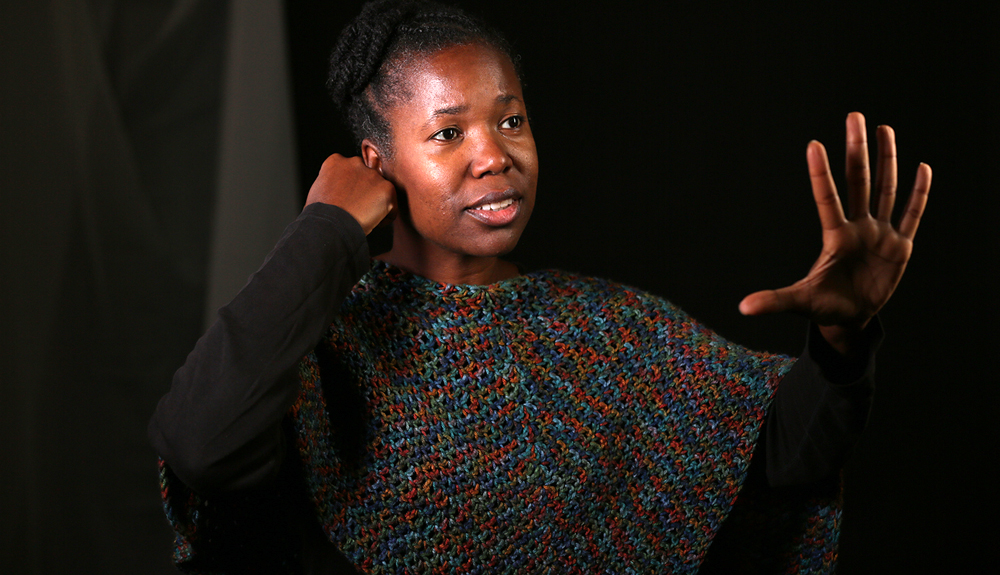 If Beale Street Could Talk, performed by Literature to Life
3 p.m. – Sunday, Oct. 3, 2021
7:30 p.m. – Monday, Oct. 4, 2021
When 19-year-old Tish discovers she is pregnant, she must first tell her beloved, Fonny, who is in prison for a crime he did not commit. Racing against time, this young woman and her family fight injustice of the criminal judicial system to free Fonny and bring him home before his baby is born. Author James Baldwin's eloquent voice speaks of this young African American woman's struggle against racism and how the power of a family's love can fight injustice and the racial bias of the judicial system.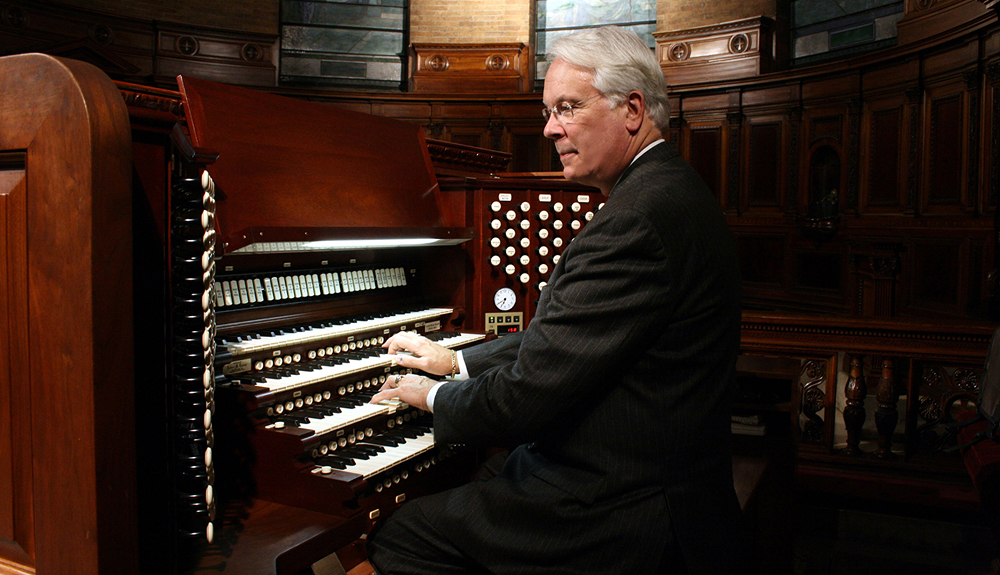 Guest Organist Stephen Hamilton, John and Alice Butler Pipe Organ Recital Series (special event)
3 p.m. – Sunday, Oct. 10, 2021
Stephen Hamilton, touring concert organist for over 40 years, is distinguished as a thoroughly engaging and sought-after virtuoso. Some of his hundreds of international solo recitals include the Notre Dame Cathedral Paris in Paris as well as Westminster Abbey and St. Paul's Cathedral in London. Hamilton is minister of music emeritus at the Church of the Holy Trinity (Episcopal) in New York City and served the faculties of the Manhattan School of Music and Queens College. An Iowa native now residing in Minneapolis, Hamilton enjoyed rigorous private studies with legendary organists Russell Saunders, Arthur Poister, and Marie-Claire Alain. Featured repertoire will showcase masterpieces by Johann Sebastian Bach, Cèsar Franck, Marcel Dupré, and more!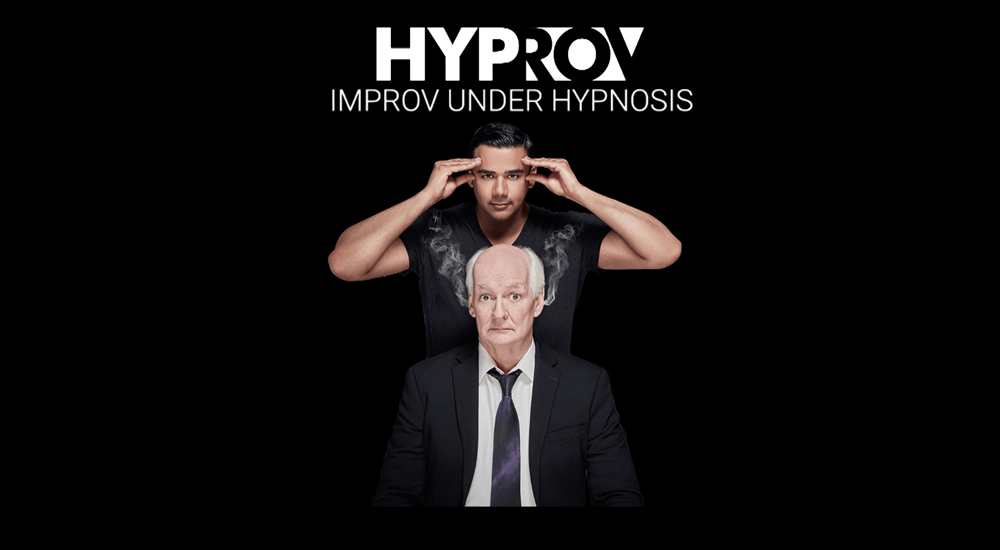 Colin Mochrie's HYPROV with Master Hypnotist Asad Mecci (special event)
8 p.m. – Friday, Oct. 15, 2021
It's Homecoming at UD! From the brilliant minds of Improv Legend Colin Mochrie, of Whose Line is it Anyway?, and Master Hypnotist Asad Mecci comes a brand new, mind-blowing, jaw-dropping, side-splitting show where 20 volunteers are hypnotized on stage, whittled down to five of the best who do improv scenes with Colin Mochrie while they are still under hypnosis. What can possibly go wrong? Come see for yourself!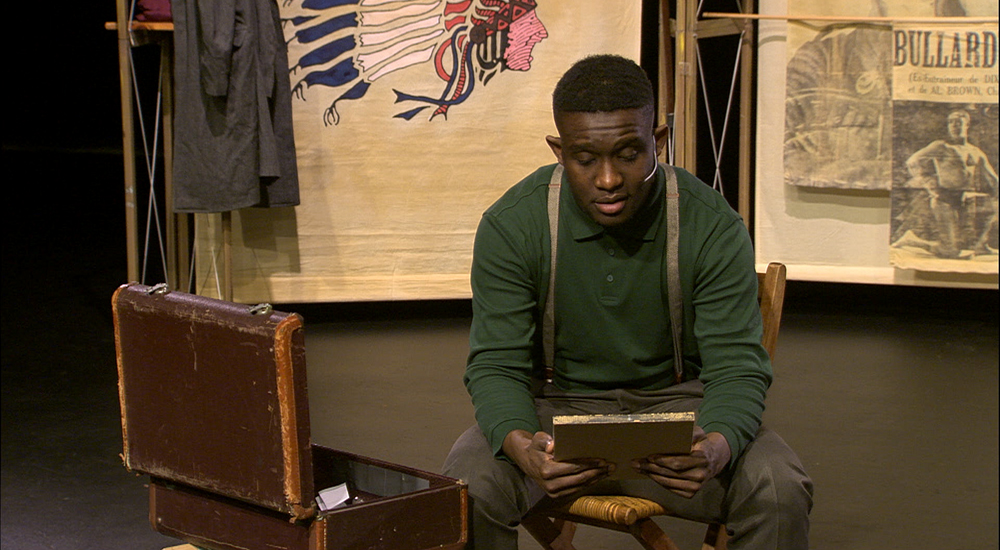 Wings of Courage Play Screening with Guest Speaker Robert F. Jefferson Jr. (special event)
7:30 p.m. – Monday, Oct. 18, 2021
Wings of Courage is an original play from Mad River Theater Works with music that tells the remarkable story of the first African American to fly a plane in combat. Set in the early 20th century in the years leading up to World War I, this one-act drama explores the unbelievable life of Eugene Bullard, a professional boxer, World War I flying ace, jazz musician, and spy. The color of Bullard's skin prevented him from taking his place alongside other American heroes of his day, but that did not stop him. Wings of Courage shows how Bullard's determination and perseverance helped him overcome discrimination throughout his life. It is an uplifting tale of vision and hope. Robert F. Jefferson Jr., an authority on African American history, will follow Wings of Courage with a presentation on the African American military experience.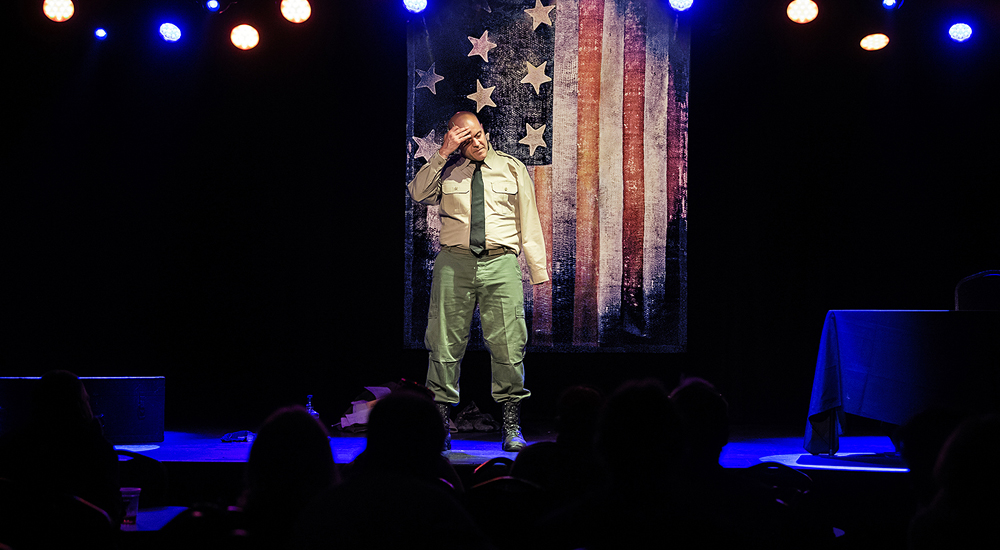 The American Soldier Solo Show
7:30 p.m. – Thursday, Nov. 11, 2021
Douglas Taurel's The American Solider is based on, and inspired by, real stories and letters written by veterans and their families from the American Revolution through current conflicts in Iraq and Afghanistan. The one-man show reveals the struggles American soldiers face at war and their internal struggles to come back home. It strives to help us understand how and why it is so difficult for men and women in the armed services to re-enter our civilian life when they come back home. The show's goal is to honor our veterans and say thank you to their families for their immense sacrifices to our country.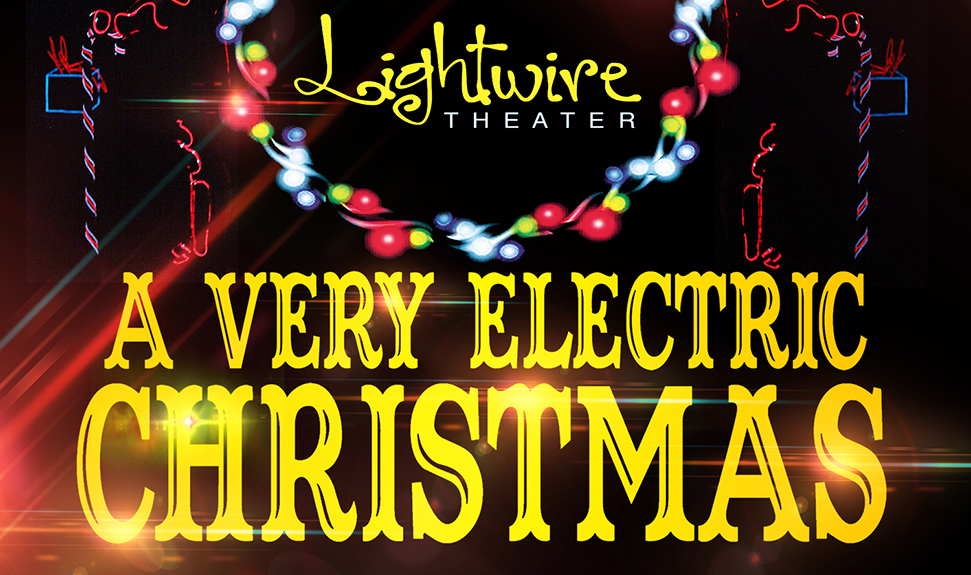 A Very Electric Christmas, performed by LightWire Theater
2 p.m. – Sunday, Nov. 28, 2021
This America's Got Talent semi-finalist will light up your holidays with a magical and captivating tale of family, friendship, and hope set to timeless holiday hits. In this heartfelt story, a young bird named Max is blown off course during a snowstorm and ends up alone and lost at the North Pole. His adventure begins when he encounters friendly caroling worms and dancing Poinsettias. Max also meets Nutcracker soldiers, mischievous mice, and an evil Rat King! This holiday light and dance extravaganza will make children wide-eyed with delight and melt even the hardest of hearts.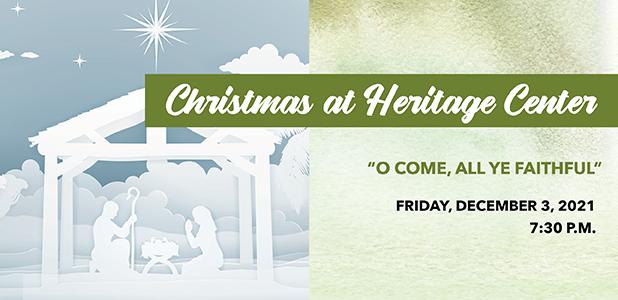 Christmas at Heritage Center "O Come, All Ye Faithful" (special event)
7:30 p.m. – Friday, Dec. 3, 2021
This UD tradition returns to bring spiritual meaning to your Christmas season. UD's Department of Fine and Performing Arts celebrates the birth of Christ through a concert presentation featuring the John and Alice Butler Pipe Organ, UD choirs, and UD concert band with live narration. A highlight this year will be a newly commissioned work dedicated to John and Alice Butler featuring the organ and entire company of singers and instrumentalists. Composer JoAnne Harris will be present for this premiere that promises a grand finale for an evening of truly heavenly music. Complimentary holiday refreshments and live music from UD's Jazz Ensemble will immediately follow the concert.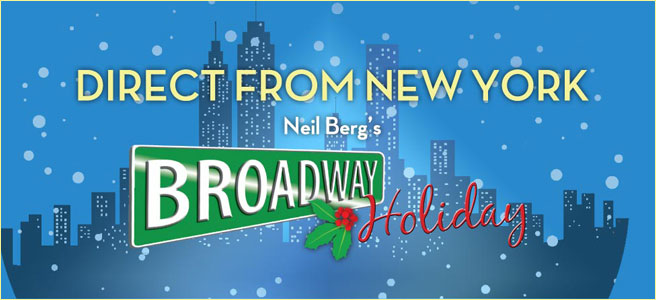 Neil Berg's Broadway Holiday, presented by the Dubuque Arts Council in cooperation with Heritage Center
7:30 p.m. – Saturday, Dec. 11, 2021
Direct from New York, Broadway's best including Dubuque native Rita Harvey sing in the New Year with Broadway Holiday! Neil Berg's critically acclaimed musical revue will take audiences on a journey through Broadway history with an unforgettable holiday event. Featuring hits from classic shows like My Fair Lady and South Pacific to groundbreakers like West Side Story and Chicago to more recent blockbusters like Jersey Boys and Wicked, the show will also feature much-loved holiday tunes.
SPRING 2022 PERFORMING ARTS SERIES SCHEDULE
Reminder: Tickets will go on sale in November.
Jim Belushi and the Board of Comedy
7:30 p.m. – Thursday, Jan. 13, 2022
DRUMLine Live
7:30 p.m. – Wednesday, Jan. 26, 2022
Freedom Riders, performed by Mad River Theater Works
7:30 p.m. – Monday, Jan. 31, 2022
Count Basie Orchestra with Guest Vocalist Diane Schuur
7:30 p.m. – Friday, Feb. 11, 2022
Mike Super, Magician
7:30 p.m. – Friday, March 11, 2022
The Pirates of Penzance, performed by New York Gilbert & Sullivan Players
3 p.m. – Sunday, March 13, 2022
Skerryvore, Award-Winning Scottish Band
7:30 p.m. – Thursday, March 17, 2022
A Raisin in the Sun, performed by National Players
7:30 p.m. – Saturday, March 26, 2022
Guest Organist Chelsea Chen, John and Alice Butler Pipe Organ Recital Series
7:30 p.m. – Monday, April 4, 2022
Spamilton: An American Parody
7:30 p.m. – Tuesday, April 19, 2022