Sixty artists from eight states will descend on Dubuque Sunday, October 7, for the third annual Bluff Strokes Plein Air Paint Out. Thirty will be returning from last year, and thirty will be new to the event. Fresh perspectives will offer fresh views of Dubuque County; painters will be on the hunt for interesting angles, secret spots, and every day drive-byes that we locals barely even notice. While $10,000 in prizes will be awarded, the greater goal is for original paintings of Dubuque scenes to make their way onto the walls of Dubuque homes and businesses.
Unique vistas and our community's love of art created on the spot (rain or shine!) have combined to get Bluff Strokes noticed across the country. Bluff Strokes 2018 had a waiting list of artists who had heard about the first two successful events.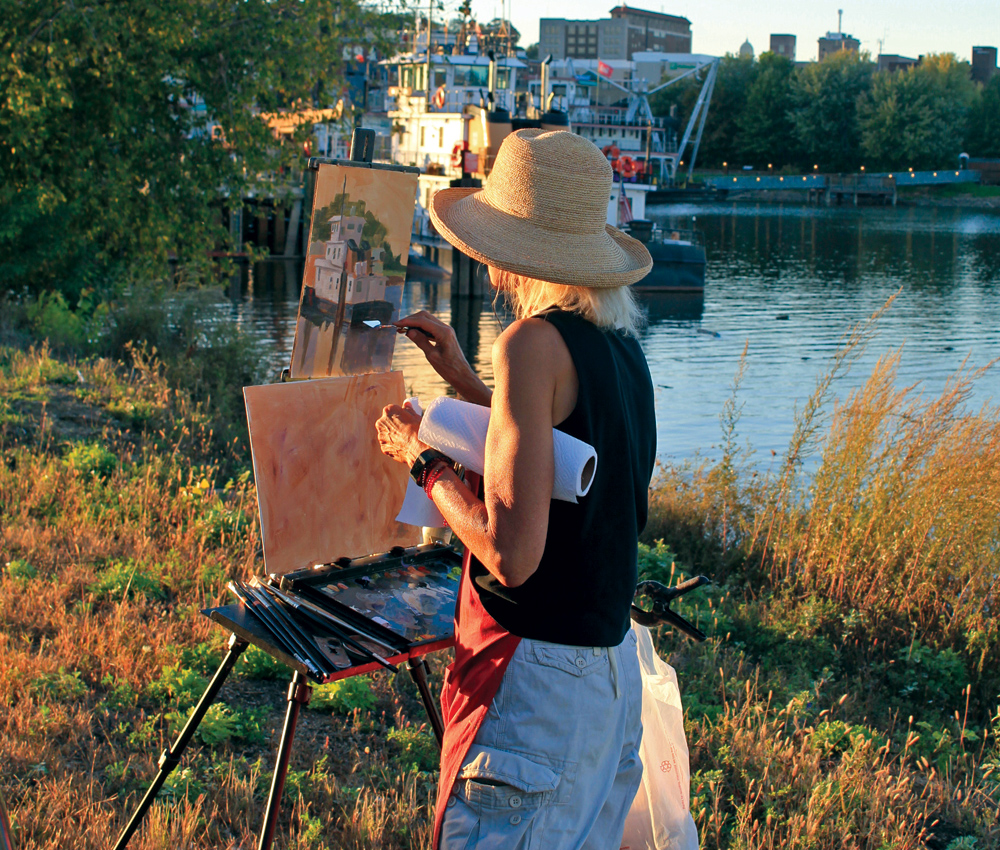 Bluff Strokes has worked with Gigantic to develop a new website to help artists navigate our rural, industrial, city, and river views. Art Patrons can also research participating artists' websites. You might fall in love with a particular artist's style and want to find their work at our weekend sales! Visit BluffStrokes.org
A Patron Preview Party and Sale will be held at Steeple Square, Friday, October 12, starting at 6:00 p.m. Passes are available for $125, $100 of which goes towards an art purchase. One pass entitles (2) people to eat, drink (wine, as well as beer from Jubeck's) and to get the best selection of this year's award winners.

Not sure if you're going to make a purchase or just want to browse the paintings? Come to the Saturday Public Art Sale! Steeple Square doors open at 9:00 a.m. with artists bringing in fresh work from the Farmers' Market and hanging replacement paintings as the art sells. If you plan to attend the Friday Patron Party, come back on Saturday to see the new art!

Bluff Strokes is an Affiliate of the Dubuque County Fine Arts Society. Event sponsors: Premier Bank, Hirschbach Trucking, Steeple Square, Gronen Properties, Conlon Construction, Andy and Debi Butler/Cottingham and Butler, and McCoy Group.