Portugal is on the westernmost edge of Europe on the Iberian Peninsula, bordered to the east by Spain and to the west by the Atlantic Ocean. Many people asked us, "Why Portugal?" Our answer: "Haven't you heard about their wine?" From our first day in Portugal to the last evening, we enjoyed marvelous wines.
Wine has been made in Portugal for at least 2000 years. Traditionally, most of the wine making occurred in the southern portion of Portugal, in the Tagus and Sado valleys. Today, the bulk of wine is now made in the Douro and Dao valleys in the north. Around the 1700s, fortified wine, (what we now call port) was made from grapes primarily from the Douro valley.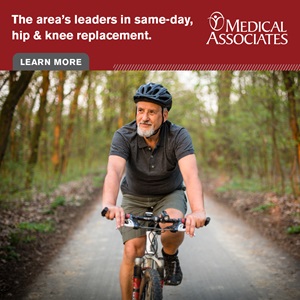 Port became so popular and lucrative as an export that Portugal enacted regulations regarding boundaries on the production of port wine from the Douro. Laws were so strict that most grapes were required to be turned over to the state and made into Port. These regulations remained in effect until the mid-1980s when the formation of the European Union brought increased trade competition. This brought funding to the wine market and soon, new varieties of grapes were grown and wines other than port were being produced and exported. This ushered in a new crop of winemakers.
To read this and other premium articles in their entirety, pickup the January 2020 issue of Julien's Journal magazine. Click to subscribe for convenient delivery by mail, or call (563) 557-1914. Single issues are also available in print at area newsstands and digitally via the Issuu platform.