Hugh Johnson, in his book A Life Uncorked, states that "all wines have a story to share. Some wines simply have more to say than others."
I recently opened a 1983 Château d'Arche Sauternes (Grand Cru Classé) and shared it with the Julien's Journal Wine Crew and EJ Droessler down at L. May Eatery. The wine had had a questionable past, but was stored well for the many years I had it. Fortunately, it was still quite drinkable. It had oxidized – the color of a nice cognac – and had lost a bit of viscosity, but was still a welcome taste of a Sauternes.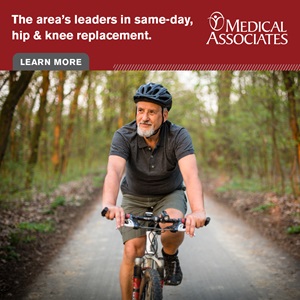 How I wish I knew its full story.
To read this and other premium articles in their entirety, pickup the May 2022 issue of Julien's Journal magazine. Click to subscribe for convenient delivery by mail, or call (563) 557-1914. Single issues are also available in print at area newsstands and digitally via the Issuu platform.