Team Wine is getting better at identifying wine flavors and aromas so once again the wines were bagged so that the initial tastings were not influenced by preconceived ideas based on knowing what the wine was. Being July, we went with two whites – a Washington Chardonnay and an Italian Gavi – that we all felt can be enjoyed on their own or with any number of summer foods. How will you enjoy them?
Sips:
Chateau Ste. Michelle – 2021 Columbia Valley Chardonnay (14% ABV, $12) was the first wine we tasted. I purchased this at HyVee Locust. Chateau Ste. Michelle is the largest wine producer and vineyard owner not only in Washington State, but also in Oregon. Chateau Ste. Michelle produces a wide range of wines at reasonable prices and I thought it was time to review one. This wine is 100% Chardonnay, fermented in stainless steel but spent five months in oak barrels.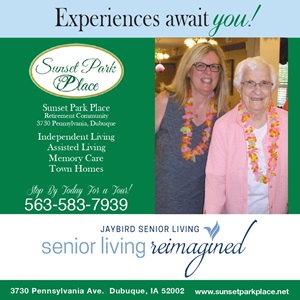 Team Wine enjoyed this wine a great deal and were hard-pressed to say it was definitely a Chardonnay. The color is light yellow with a hint of green. Aromas of lemon, white flower, and melon were sensed with flavors of stone fruit, and some tropical notes on the palate. What threw us off was a very light body, but a smooth mouthfeel and medium acid. We enjoyed this with olives, hummus, and crackers and cheese.
To read this and other premium articles in their entirety, pickup the July 2023 issue of Julien's Journal magazine. Click to subscribe for convenient delivery by mail, or call (563) 557-1914. Single issues are also available in print at area newsstands and digitally via the Issuu platform.