Welcome to March 2023! Beside the Ides of March (beware!), the beginning of Daylight Savings Time (please, let's not), vernal equinox, and start of Ramadan, we have St. Patrick's Day to celebrate. Most of you aren't aware that – besides all the great beer – there is wine made in Ireland. It is made primarily in County Cork and a wee bit made in Luck, North County Dublin.
Team Wine was not able secure any Irish wine to taste, so this month we are reviewing an orange and a green wine to celebrate the homeland of many in our reading region. An orange wine is created when a white wine grape is allowed to macerate (or steep) on the skins, which gives the resulting wine an orangish hue. Vinho Verde (green) is a Portuguese wine usually made from a blend of grapes and released without being aged.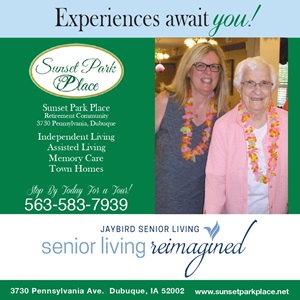 See what you think!
To read this and other premium articles in their entirety, pickup the March 2023 issue of Julien's Journal magazine. Click to subscribe for convenient delivery by mail, or call (563) 557-1914. Single issues are also available in print at area newsstands and digitally via the Issuu platform.