by Teri Link
With so many choices on how to spend a night out on the town, sometimes it's hard to decide. One unique option is the Mystery Dinner Theater held at Stone Cliff Winery. Not only will you eat a delicious meal, but you will also experience a live, interactive who-done-it (way better than takeout and Netflix on the couch!).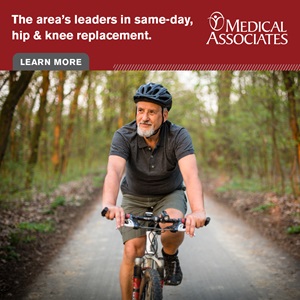 People have been eating dinner and watching shows since the madrigal dinners of the Middle Ages. However, dinner theater as we now know it began in the 1950s with television actors, former movie stars, or other celebrities as a draw. These days most interactive dinner theater experiences rely on murder mystery themes and local actors adept at improv to bring a night of enjoyment to guests. Dubuque is lucky to have the winning combination of the perfect place to experience this type of show along with a great, funny group of talented local actors known as the Brew Ha Ha Players.
To read this and other premium articles in their entirety, pickup the June 2023 issue of Julien's Journal magazine. Click to subscribe for convenient delivery by mail, or call (563) 557-1914. Single issues are also available in print at area newsstands and digitally via the Issuu platform.