With the onset of Covid 19, life has certainly changed in the restaurant industry. Since dining in is no longer an option, restaurants, especially the small, locally owned ones, have had to get creative in order to survive.
Lindsey Wallace, owner of Pete's Thai, said they immediately began a delivery service and they then "blasted social media to get the word out." She was determined to do everything in her power to keep going. Lindsey credits the Dubuque community for helping during this difficult time, saying, "Luckily, we have good clientele, and they have supported us." Proudly, she added that she has been able to keep her entire staff employed. During the duration of the pandemic, Pete's will continue to offer takeout, curbside, and free delivery.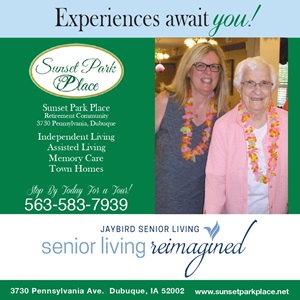 To read this and other premium articles in their entirety, pickup the May 2020 issue of Julien's Journal magazine. Click to subscribe for convenient delivery by mail, or call (563) 557-1914. Single issues are also available in print at area newsstands and digitally via the Issuu platform.