by Teri Link
In 2007, when siblings EJ and Lea Droessler opened their restaurant in Downtown Dubuque, they decided to name it after their Grandmother, 'Lil May. L.May Eatery was a way that they could share their family's love of hospitality and Grandma's great cooking with the Dubuque community.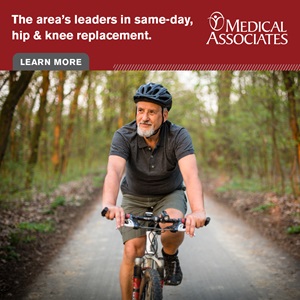 Known for its friendly and comfortable atmosphere, every dish from salad and bread all the way through to the made-from-scratch desserts is classic, beautifully plated, and delicious. And there's something for everyone on the menu, which changes seasonally to highlight local produce. Paired with terrific drink options like craft beers, a solid wine list, and supper club swoon-worthy cocktails, a night out at L.May is guaranteed to be a good one.
To read this and other premium articles in their entirety, pickup the January 2023 issue of Julien's Journal magazine. Click to subscribe for convenient delivery by mail, or call (563) 557-1914. Single issues are also available in print at area newsstands and digitally via the Issuu platform.