Some would argue that the term "fine dining" only applies to restaurants with waiters wearing tuxedos and tables clad in white linen. The team at Brazen Open Kitchen has other ideas about what constitutes fine dining. They want you to come as you are: dressed in your finest or your most comfy, ready to be served innovative dishes.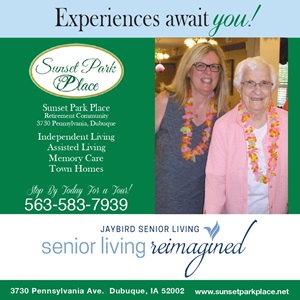 Brazen is the perfect place to tuck in to a plate of traditional Midwest cuisine or broaden your horizons with thoughtfully crafted unique plates. Located in the Historic Millwork District, in the past year Brazen has added casual seating on the front veranda and lovely outdoor tables in the courtyard of the building. These options for dining al fresco bring an air of European charm to the restaurant. Soft lights, planters filled with greenery, and the natural brick walls of the surrounding buildings create a memorable atmosphere for dining outdoors.
To read this and other premium articles in their entirety, pickup the August 2021 issue of Julien's Journal magazine. Click to subscribe for convenient delivery by mail, or call (563) 557-1914. Single issues are also available in print at area newsstands and digitally via the Issuu platform.