Have you ever tried to choose a restaurant that will satisfy everyone's cravings? Maybe someone in your group wants chicken wings while another craves a full steak dinner? 1st & Main makes it easy to accommodate all tastes.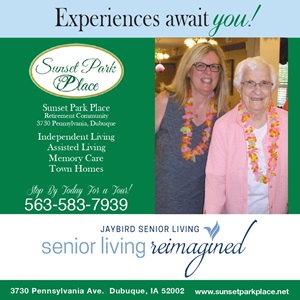 Their expansive menu boasts not only traditional pub fare but also full entrees that you might find at a fine dining venue such as ribeye steak, fettuccine alfredo, and bourbon glazed salmon. Other popular dishes available include flatbread pizzas, steak tacos, and a variety of burgers.
To read this and other premium articles in their entirety, pickup the September 2021 issue of Julien's Journal magazine. Click to subscribe for convenient delivery by mail, or call (563) 557-1914. Single issues are also available in print at area newsstands and digitally via the Issuu platform.