My partner in crime has focused on watermelon recipes from BBQ melon to salads to dessert pizzas; now it's time for a little watermelon libation. The Spanish used to travel south by sea and put watermelon and rum on chunks of ice, which froze the watermelon, allowing it to become an "adult" watermelon popsicle. Oh, those wacky people from the past!
As an old bartender from "the big city," I cursed when I had to break out the blender. But for a small gathering, the extra work of blending is well worth it for the following mojito.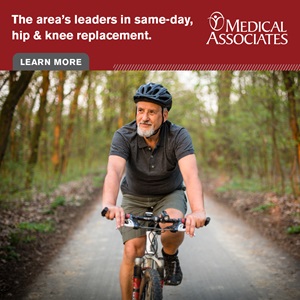 To read this and other premium articles in their entirety, pickup the August 2020 issue of Julien's Journal magazine. Click to subscribe for convenient delivery by mail, or call (563) 557-1914. Single issues are also available in print at area newsstands and digitally via the Issuu platform.