Dinnertime dishes loaded with nutrients help keep loved ones connected while refueling after busy days spent at work and school. Dairy foods – key ingredients in many at-home meals – provide nutrients for people of all ages to grow and maintain stronger bodies and minds.
However, some bodies are unable to break down the sugar found in milk, known as lactose, which causes an upset stomach and a heavy, bloated feeling. Rather than avoiding dairy and missing out on beneficial nutrients, people with lactose intolerance can enjoy real dairy products that are naturally low in or don't contain lactose without the stomachache with foods like:
Lactose-free milk, which is real milk with the same 13 essential nutrients as regular milk
Hard and aged cheeses, such as cheddar, colby, Monterey Jack, Parmesan, and Swiss
Yogurt with live and active cultures, which help break down lactose, making it easier to digest
These easy-to-make meals offer lactose intolerance-friendly options for families seeking to keep milk on the menu. Because they all require an hour or less in the kitchen, they provide quick solutions for those hectic schedules without sacrificing taste or nutrition.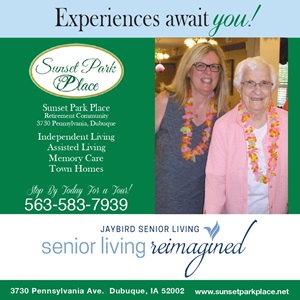 Visit MilkMeansMore.org to find more delicious dishes that fit a lactose intolerant meal plan.
To read this and other premium articles in their entirety, pickup the November 2021 issue of Julien's Journal magazine. Click to subscribe for convenient delivery by mail, or call (563) 557-1914. Single issues are also available in print at area newsstands and digitally via the Issuu platform.