When families fire up their grills and turn to favorite summer recipes for filling meals, nutritional considerations are often not the focus. However, this doesn't have to be the case. This year, you can rethink traditional seasonal menus by opting for main courses – and even desserts – that offer healthier returns by incorporating ingredients like whole oranges, which provide a multitude of nutritional benefits.
Adding an ingredient like California Valencia oranges to your family's dishes means you're including a rich source of vitamin C (70% of the daily value) and an excellent source of folate (20% of the daily value) in your seasonal spread. As a balance of sweet and tart, the extra juicy oranges reach their peak in summer, making them perfect for warm-weather recipes, juicing, or as portable snacks to take along on adventures.
Plus, their anti-inflammatory benefits help support the body, especially as outdoor activities increase in the warm weather. The potassium found in oranges also helps support cell function, healthy blood pressure levels, bone health and hydration.
When it comes to meal planning, oranges are a highly versatile fruit that can be added to both sweet and savory dishes, as well as beverages, cocktails, sauces, frozen desserts, smoothies, and more. To introduce a depth of flavor and burst of nutrition to dishes, add a sprinkle of zest, segments or fresh-squeezed juice, or even grill the fruit to bring out the flavor.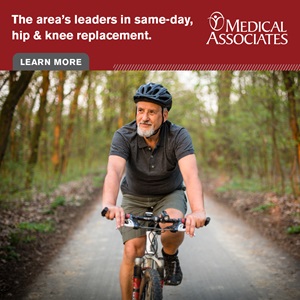 Try combining them with tastes of the Mediterranean for dinner with Orange and Harissa Glazed Beef Kebabs or end your meal with a refreshing sweet treat like Orange Ice Cream the entire family can enjoy.
By introducing the sweetness of oranges to your warm-weather menu, you can infuse fresh flavor while rethinking family favorites. Visit CaliforniaCitrusGrowers.com for more information on California oranges.
To read this and other premium articles in their entirety, pickup the September 2021 issue of Julien's Journal magazine. Click to subscribe for convenient delivery by mail, or call (563) 557-1914. Single issues are also available in print at area newsstands and digitally via the Issuu platform.