Gathering your team to plan for a truly memorable game day at home starts with almost everyone's favorite part of the festivities: the food. From meaty meals and zesty appetizers to sweet, long-lasting snacks, fuel your crowd with recipes that keep them coming back from kickoff to overtime.
One superstar of the menu at many homegating parties is salsa, whether it's used as a finishing touch in recipes or as a standalone snack to enjoy with chips, veggies, or other pairings. In fact, according to the Game Day Eats Report from Fresh Cravings, 22% of guests would insist on running out to pick up salsa if it wasn't available for the feast; 18% would even be devastated and consider leaving.
Chef Anthony Serrano recommends these all-American recipes he makes for his family on game day. Pulled Beef and Slaw Sliders are perfect for piling high with delicious toppings before hitting the couch just in time for kickoff. Snacking throughout the action is a preferred approach for many fans, making Cast-Iron Smoked Queso Dip and Hummus Deviled Eggs go-to options for armchair quarterbacks.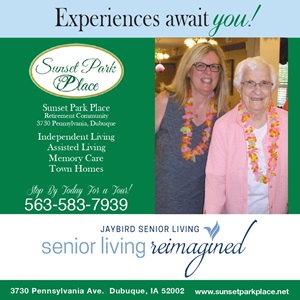 These crowd-pleasers make game day worth celebrating, especially if you use a salsa with high-quality ingredients like vine-ripened tomatoes, crisp vegetables, zesty peppers and spices found in Fresh Cravings Salsas. Their flavor-packed, vibrant recipe offers a homemade-tasting alternative to the softer, duller blends of jarred salsa.
To read this and other premium articles in their entirety, pickup the January 2022 issue of Julien's Journal magazine. Click to subscribe for convenient delivery by mail, or call (563) 557-1914. Single issues are also available in print at area newsstands and digitally via the Issuu platform.