Downtown Dubuque boasts an abundance of historic, red brick buildings. Many were built using locally produced brick. Back in the mid to late 1800s and up until the Great Depression of the 1930s, brick manufacturing was a vibrant industry in the city, with more than a dozen brickyards competing for business.
While many of the city's brick roads and alleys were built with Purington Pavers molded in Galesburg, IL, most brick used in the construction of Dubuque's historic buildings came from local brickyards. According to Dubuque City Directories, between 1859 and 1911 more than twenty brickyards operated in Dubuque – some for a short time and some for several decades.
The John Heim family operated one of the earliest brick operations in Dubuque. According to the January 1923 issue of "Brick and Clay Record":
Iowa's oldest plant at Dubuque has been in operation since 1853. In 1867, John Heim, the elder, took a yard over and commenced the manufacture of brick on a more extensive scale. On the same date, John L. Heim, the present owner, was born in the city of Dubuque. At that time, there were six other yards making brick. When the present owner took over the business, there were ten other yards in operation. Today, there is but one.
The Heim brickyard was located at 29th and Couler (now Central). Before entering the brick business, John Heim and his wife, the former Agatha Schirmer, ran a pottery shop on the site, making vases and flowerpots out of "north end" clay that was poorly suited for pottery. However, the clay was ideal for making bricks, and the focus of the business changed from pottery to brick manufacturing. After John died in 1890, Agatha and her 20-year-old stepson, John L. Heim, began running the brickyard.
In the beginning, Heim's brick production relied on horses and manual labor from 60-75 employees. Jail inmates, tethered to a ball and chain, labored alongside the yard's regular workers, digging out precious clay from under rocks on the nearby banks. Many of Heim's employees were emigrants. By necessity, Heim became an accomplished linguist as he learned to speak German, French, and Spanish to communicate with his workers.
The process of turning clay into bricks was labor intensive. Clay was mixed with water and soaked overnight in "soak pits." Teams of 16-20 horses hitched to a shaft helped churn and mix the clay. The softened clay was then scooped into wooden forms that shaped the clay into bricks. During the drying process, "edging" called for bricks to be placed on their sides and turned frequently. Children helped turn the bricks, earning ten cents an hour for their efforts.
An additional drying period of up to three weeks took place in covered corridors called "alleys." The moisture rising from the bricks arranged in long, narrow rows acted to air condition the alleys and made them a cool, popular place for children to play.
During the final step, dried bricks were stacked and fired in one of the three company kilns. Firing took two to three days and changed clay-colored bricks into the familiar deep red commonly associated with bricks. Bricks stacked closest to the fire were called "maroon bricks." Prized for their dark red color, "maroon bricks" were used on exterior walls. "Soakers," or bricks fired farther away from the heat source, had a tendency to absorb water and were used on interior walls.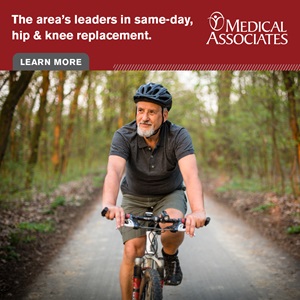 As technology evolved, soft-mud brick machines were used to automatically mold bricks. A brick maker molding bricks by hand could produce 4,000 bricks in a typical work day. By the last decade of the 19th century, machines were able to turn out up to 5,000 bricks per hour.
Heim bricks were used in the construction of Washington Middle School, Sacred Heart Church, Holy Ghost Church, St. Mary's Orphanage on Davis Street, the Dubuque Brewing and Malting Co., and countless other Dubuque buildings. The popular bricks were also sold to builders as far away as 400 miles from Dubuque. Sometimes mobile kilns were set up at distant sites to facilitate brick production. Mobile kilns furnished brick for some of the buildings at Sinsinawa Mound and a church in Cascade.
After Agatha died in 1930, John L. took over the business and incorporated two additional brickyards in Dubuque near Fremont and Broadway. Step-brother Joseph P. Heim partnered with John L. in the operation of the Broadway yard. John G. Heim, John L.'s son, also joined the family business.
In 1896, Dubuque experienced a slowdown in the construction industry. Heim was forced to temporarily layoff his entire crew of 34 workers. The brickyard was left with 2.5 million unsold bricks. A second building slowdown in the 1920s added to the company's woes. The Great Depression of the 1930s dealt the final blow, and the company failed.
Another major Dubuque brick manufacturing company was founded by Johan Dietrich. Born in Prussia in 1827, at the age of 24 he settled in Dubuque where he worked as a plasterer and lime manufacturer. In 1874, he founded a brick manufacturing operation.
By 1889, Johan's brother Otto had joined the business which was called Dietrich Bros. Known for the production of high-quality bricks, the Dietrich brickyard at 500 Garfield Ave. soon became a favorite of contractors. By 1909, sand and gravel dealer Frank Beutin had joined the Dietrichs, and the business became known as Dietrich and Beutin. Bricks stamped "D & B" are now considered collectable.
Dubuque's early brick industry is long gone, but buildings constructed of local brick still stand as a reminder of a time when locally mined clay was turned into brick and used to build homes, schools, churches, and businesses throughout the city.
This article is part of the Shades of Dubuque series, sponsored by Trappist Caskets, hand-made and blessed by the monks at New Melleray Abbey. More at TrappistCaskets.com.