Over the last couple of years working in the Emergency Department at UnityPoint Health – Finley Hospital, Hannah Blum, RN, BSN, has heard many reasons patients don't call 9-1-1 when they are having heart attack symptoms.
"I can get there faster than the ambulance."
"I don't live far."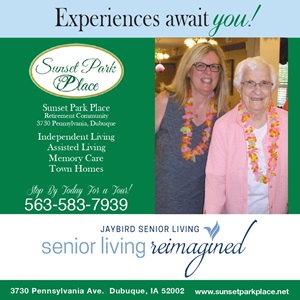 "It may be nothing."
To read this and other premium articles in their entirety, pickup the February 2023 issue of Julien's Journal magazine. Click to subscribe for convenient delivery by mail, or call (563) 557-1914. Single issues are also available in print at area newsstands and digitally via the Issuu platform.